On Saturday, September 26th, 2020 CPBank celebrated its 7th Anniversary with the achieving 1 billion dollar fixed assets held at Dara Airport City Hotel, Phnom Penh. CPBank has organized this event in order to celebrate the achievement of 1 billion dollars fixed assets and also presented a certificate of appreciation and award to 7 years seniority staff for joining CPBank for 7 years since the bank opened.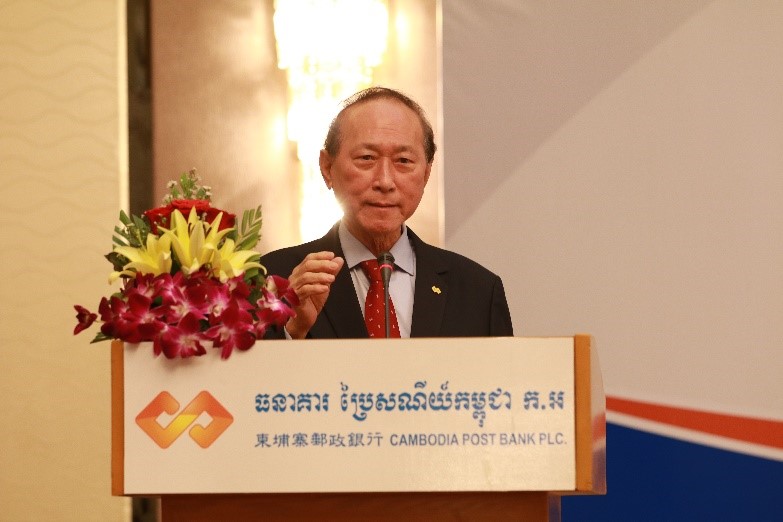 This event has held under representative of Neak Oknha Dr. Pung Kheav Se, Chairman of the Board of Director of CPBank, H.E Ork Bora, Delegation of the Royal Government, Director General of Cambodia Post, and Advisor to the Board of Directors of CPBank, Mr. Toch Chaochek, Chief Executive Officer of CPBank, and all management of CPBank and also attended by distinguished guests from many institutions such as representative of CPBank subsidiaries, representative of the ministry-relevant institution, representative of much local banking and financial banking institutions and other financial companies in the region.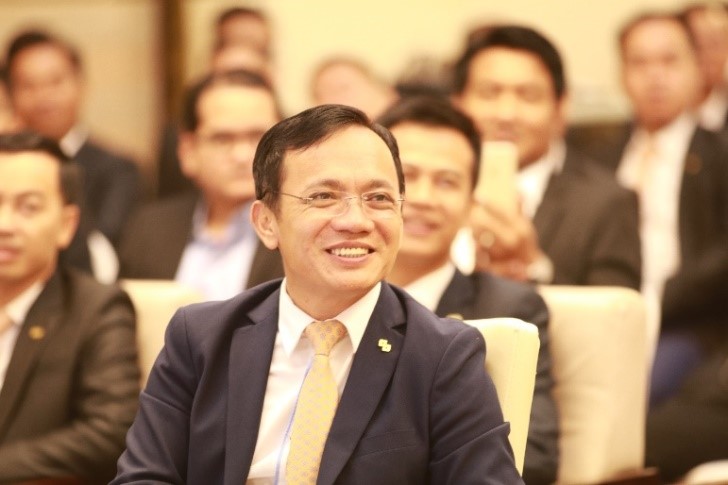 Neak Oknha Dr. Pung Kheav Se, Chairman of the Board of Director of CPBank said "For our operations in 2020, despite the consequences of the global COVID-19 pandemic our bank is still progressing with no signs of any slowdown. With the celebration of our 7th anniversary, we are proud to announce we have reached the milestone of USD 1.006 billion in total assets, a total of one million customer accounts, total revenue of USD 61.4 million, and total revenue with subsidiaries of USD 71.5 million".
Mr. Toch Chaochek, Chief Executive Officer of CPBank "CPBank was initially established under the concept of contributing to poverty reduction in Cambodia by providing financial services to Cambodia people and also seeing the growth of Post Bank of some Asian countries such as China, South Korea, Japan, and Singapore, which is why Neak Oknha Dr. Pung Kheav Se, Chairman of the Board of CPBank has initiated establishment CPBank by using a network of post offices throughout the country."
Reaching the total assets of USD 1 billion is a historic milestone for the Cambodia Post Bank. Even more remarkable is that the Bank was able to achieve this in just seven years. Such success is attributed to multiple factors such as business partners, financial force, and human resources. "He added".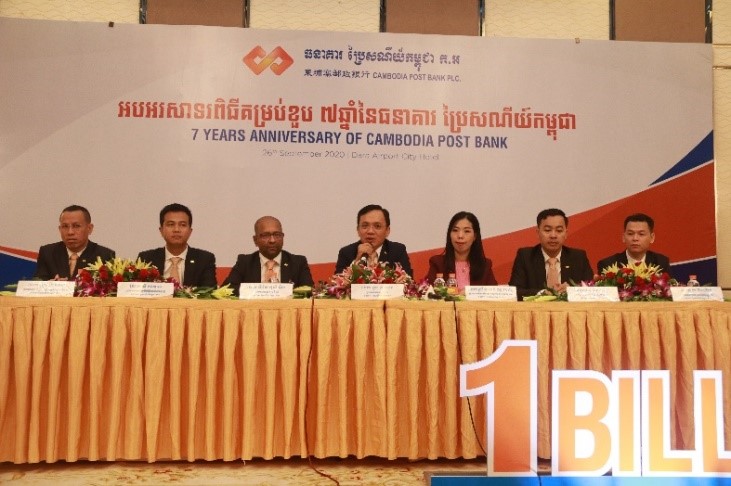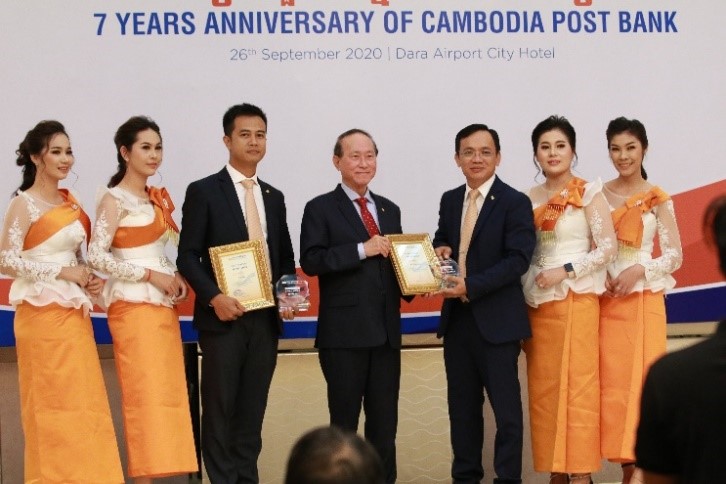 As of September 2020, CPBank has the momentum to expand its branch network to provide financial services to customers in line with following the vision of the bank. By focusing on customer service and expanding its branch network, CPBank has achieved total assets up to 1 billion dollars in a short period of time, reflecting the potential and reputation of the bank in a short period of time with many achievements.
About CPBank:
The Cambodia Post Bank (CPBank) is one of the leading commercial banks in Cambodia which was founded in September 2013 and is a strategic partnership among CANADIA Investment Holding Plc. (CIH), Fullerton Financial Holdings Pte. (FFH), and Cambodia Post (CP) of Ministry of Post and Telecommunications with the vision to be the best mass-market bank that enriches lives and fulfills the growing aspirations of the people of Cambodia and creates sustainable value for shareholders, employees, and society.
In 2020, CPBank has achieved 2 outstanding awards from ranking institutions in banking and finance sector such as "Best Retail Bank Cambodia 2020" from International Business Magazine and "Fastest Growing Retail Bank Cambodia 2020" from the Global Banking and Finance Review which clearly demonstrates the progress and dedication to bringing quality and innovative products and services to our customers.
CPBank has provided financial services such as deposits, loans, mobile banking app, Visa debit, and credit card, local and international fund transfer, cash exchange, ATM/Cash in machines to express banking 24/7.