Following the vision of CPBank to enriches lives and fulfills the growing aspirations of the Cambodian and offers financial services nearby costumers. CPBank would like to inform to the public for grand opening new CPBank branch in Peam Ro District, Prey Veng Province. It also remarks about the CPBank potential and reputation as branch expansion in the future.
By the way, Peam Ro district branch is operating with Building 3rd floor, standard branding and modern equipment, large parking space, comfortable zone, safety, professional staff and very responsible for the job.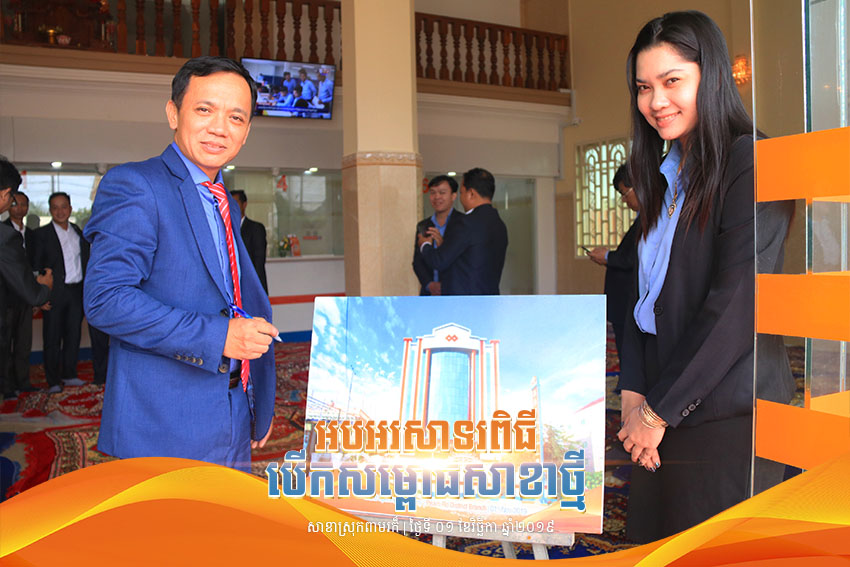 The new branch provides to every customer in Peam Ro, as well as the costumers living nearest, with every banking products such as loans, deposits, money transfers, mobile banking and ATM 24/7.
On this occasion to celebrate grand opening Peam Ro district branch, every customer opening a bank account will get $1 and $10 for fixed deposit account.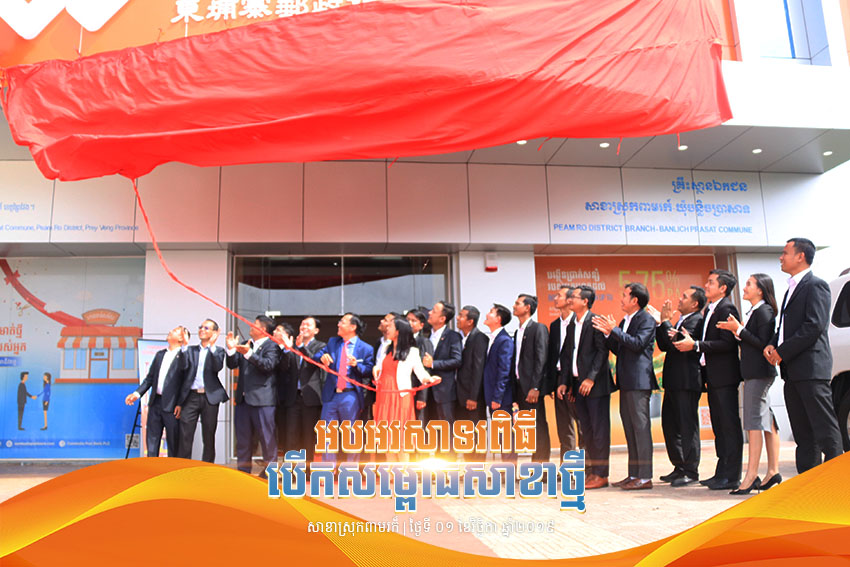 We are glad to invite all customers to explore our modern banking products and services at Peam Ro District Branch located to Preaek Reang Village, Banhlich Prasat Commune, Peam Ro District, Prey Veng Province. For more information, please contact 023 260 888 or Find us on CPBank's Facebook page.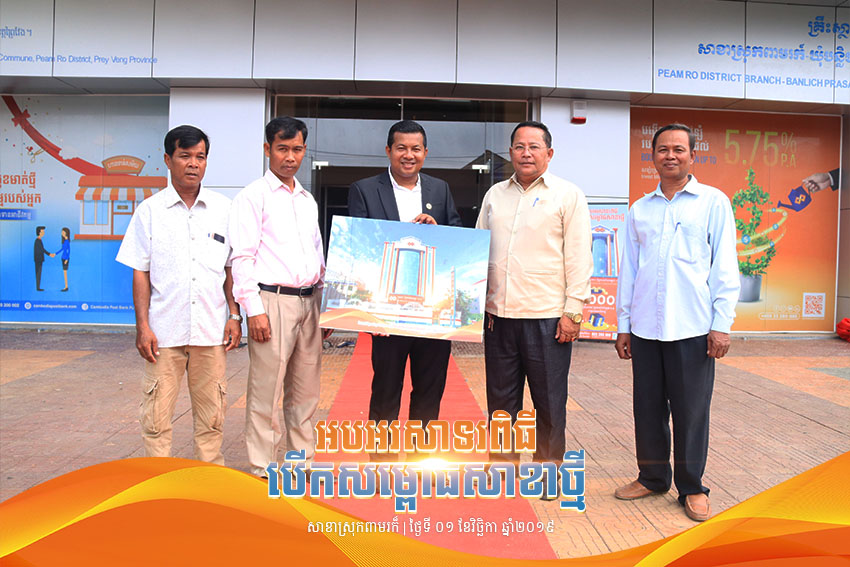 Telegram: https://t.me/s/cpbankplc
Youtube: https://bit.ly/2N0RnFf
Linkedin: https://bit.ly/2qa9lfC