To fulfill the Cambodian need's in Bati district, Takeo Province, and by following the vision to enriches lives and fulfills the growing aspirations of the Cambodian and offer financial services nearby costumers. On June 1st, 2020, CPBank has celebrated the 52nd branch grand opening in Smau Khnhei Village, Trapeang Sab Commune, Bati District, Takeo Province to offer a convenient financial services to customers.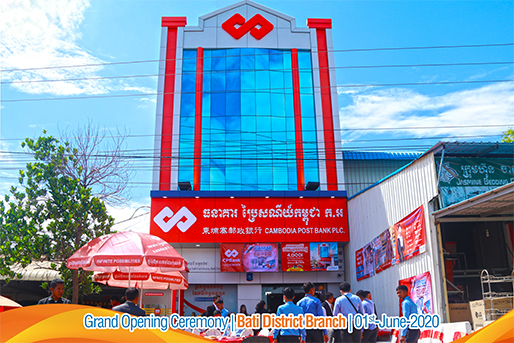 Nowadays, CPBank has provided financial services to more than 80,000 customers and provides loan services such as SME loan, Auto loan, Agriculture loan, Mortgage loan, and Personal Unsecured loan. Deposit Accounts can be help customers to save money for their future children and for a better future. All our customers can open accounts and apply for loans online without access to the bank. You can enjoy with CPBank digital financial services such as Fund Transfer, QRScan Payments, Phone Top-up, Cardless Withdrawal and especially all transactions are free of charge. CPBank is also one of the members of CSS, Bakong, and Visa.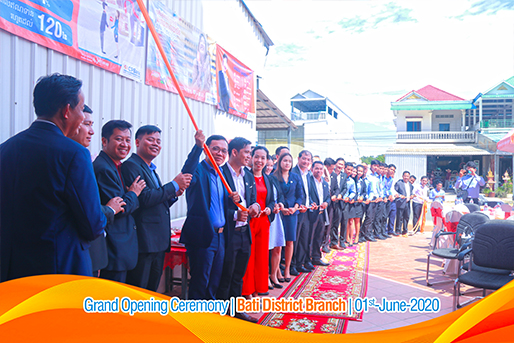 On June 8th, 2020, CPBank will officially launch Stung Treng Provincial Branch and are in progress to launch 4 more branches to provide financial services to customers by 2020.
For more information: 023 260 888 or find us on CPBank Facebook page.
Maps Link: https://goo.gl/maps/AMifK3gpcTuzYM5y7
Telegram: https://t.me/s/cpbankplc
YouTube: https://bit.ly/2N0RnFf
Linked in: https://bit.ly/2qa9lfC