Special Feature 1៖
Offering a special fund transfer up to USD 50,000 per day and no fee charge.
Click here to download: Download Now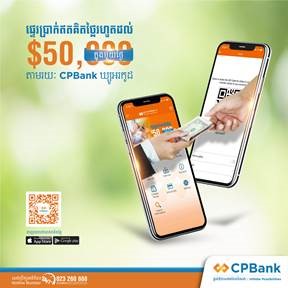 Special Feature 2៖
Easy and cash out in large amount!
You can make a cardless withdrawal via Cash-Out function in case you forget to bring your ATM card or you want to make a cash out without using ATM card! Easy and convenient to cash out and can be cash out up to USD 10,000 per day, as opposed to cash out via ATM card of $ 2,000 per day.
Cardless withdrawal Instruction: https://youtu.be/7a8M_p4nJyE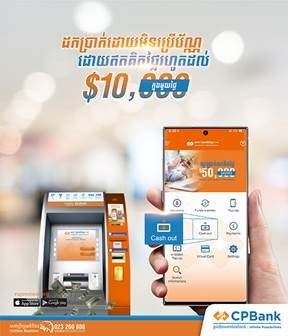 Special Feature 3៖
Two main fingerprint functions will make your experience of using CPBank mobile banking easier and faster.
"Login fingerprint" function is a function for logging into your account without using password.
"Confirm fingerprint" function is a function for confirming transactions in CPBank Mobile Banking without using OTP code.
Fingerprint instruction: https://youtu.be/GPvzCTYbreo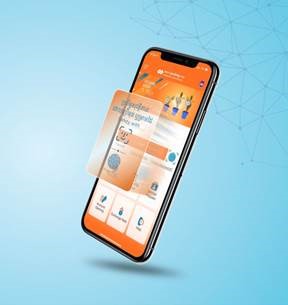 Special Feature 4៖
You can lock ATM card automatically via Mobile Banking in case such as:
Lost, stolen, or suspected someone who is using your card.
You suspect that your ATM card is not secure.
In case of any above, you can lock your ATM card automatically by yourself without having to go to the branch or contact Counseling Officer: 023 260 800
Instruction: How to lock ATM card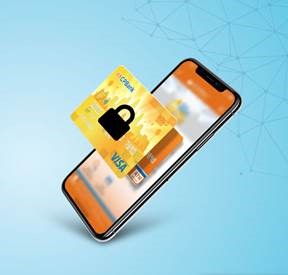 Special Feature 5៖
A smart and secure way to transfer money to a relative or a business partner through a QR Code instead of using cash via CPBank Mobile Banking.
CPBank would like to thank the intelligent customers who increased their payments and funds transfer to avoid direct cash handling.
QR Scan Instruction៖ https://youtu.be/RYtxkzcntv8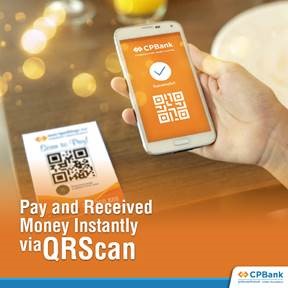 Special Feature 6៖
Amazingly, for all valued customers, you can transfer money via CPBank Mobile Banking to Darapay up to USD 25,000 per day and Wing up to USD 2,000 per day anytime, anywhere, fast, easy, and secure!
CPBank will launch the fund transfer to Bakong system soon.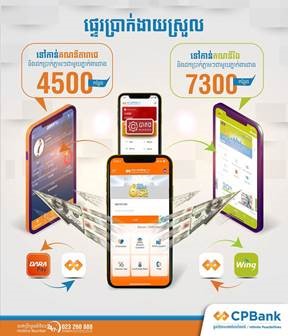 Special Feature 7៖
Online account opening in both KHR and USD via Mobile Banking is very easy and has many benefits. Specifically, get an interest rate of 0.75% per annual.
If compared to our competitors, CPBank is the first choice for savings accounts.
For Online Account Opening៖ https://acc.cambodiapostbank.com/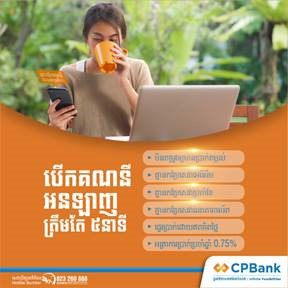 Special Feature 8៖
In case you forgot your password, you don't have to go to the bank branch or contact the bank. You can change your password immediately by the "Forget Password" function.
Instruction:  How to reset password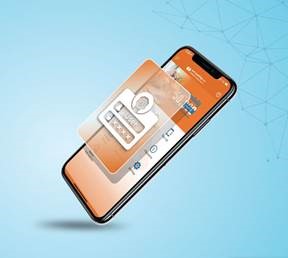 Especially, all transactions are free of charge. Not only 8 special features above, CPBank offers many unique and important features to facilitate daily cash management and payments.
Have you used any of the 8 special features that I have displayed? If you haven't used, please get the experience of using CPBank Mobile Banking with me.
CPBank Mobile Banking will be updating a new version with a new interface and launching soon in order to give our customers better experience of using it.