Dear all value customers,
To respond to our customer's financial needs and facilitate our customers can apply for loans quickly and easily, we are delighted to announce that start from July 1st, 2020, CPBank will officially launch "Online Loan Request". So, you can apply for loans anytime, anywhere by using a mobile phone or computer, and especially you don't need to spend time accessing any branches.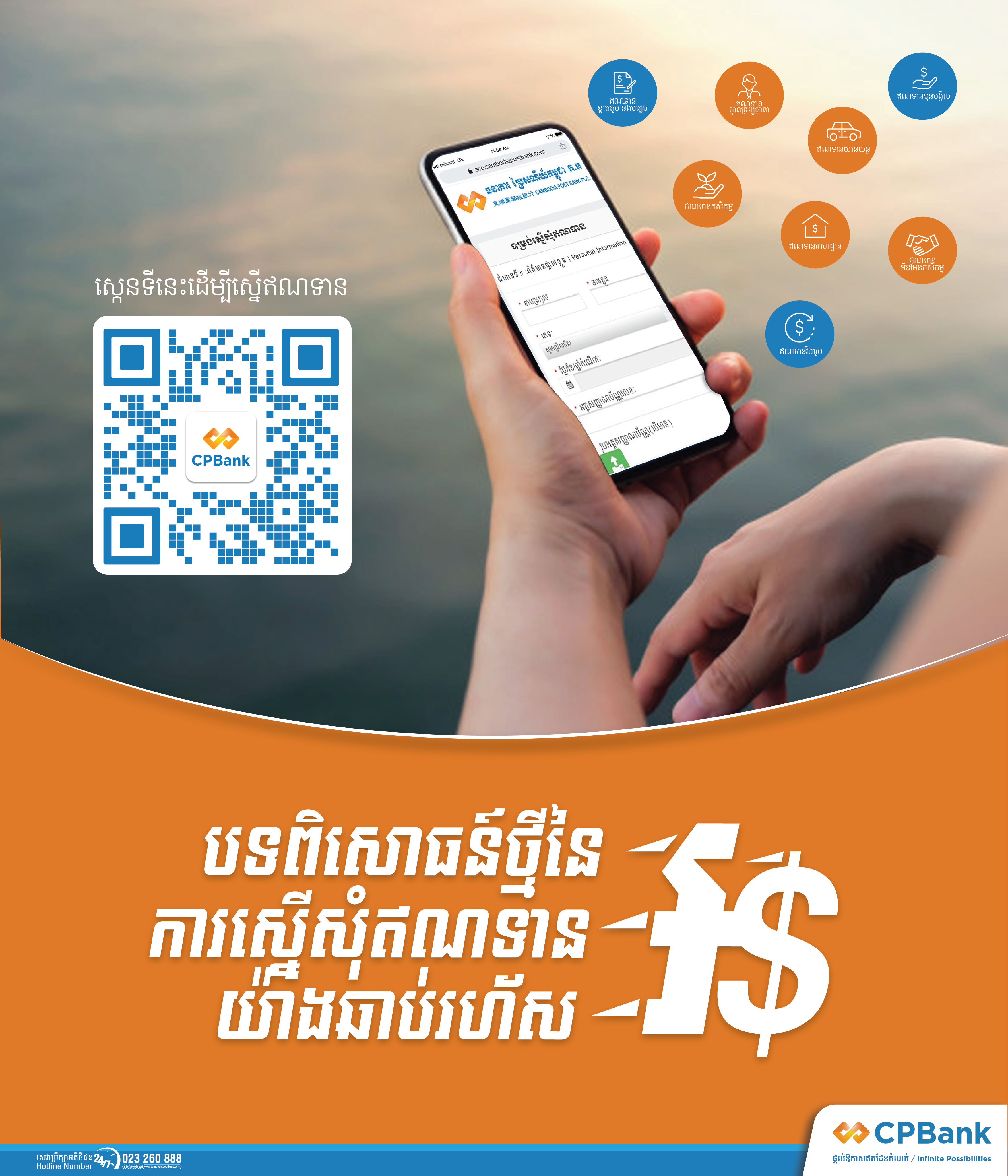 More specifically, customers just only fill out the information on the online loan application form, so costumer can apply any loan types such as SMEs Loan, Mortgage Loan, Auto Loan, Unsecured Loan, Agricultural Loan, and Non-Agricultural Loan.
Request now: https://acc.cambodiapostbank.com/LoanOnline
For more information, please contact our 24/7 consulting: 023 260 888 or Find us on CPBank's Facebook page. https://www.facebook.com/cpbankplc/
Telegram Channels: https://t.me/s/cpbankplc
YouTube Channels: https://bit.ly/2N0RnFf
LinkedIn Page: https://bit.ly/2qa9lfC