On 28th, April 2020, the management of CPBank, Chief Executive Officer, and Chief Human Resources Officer has visited staff at some branches in Phnom Penh.
The management of CPBank always care and value on good relationships and understanding the well-being of staff and customers in this difficult situation, CPBank will be conscientious to our staff and customers to understand the difficulties and learn about the possibilities that we can support.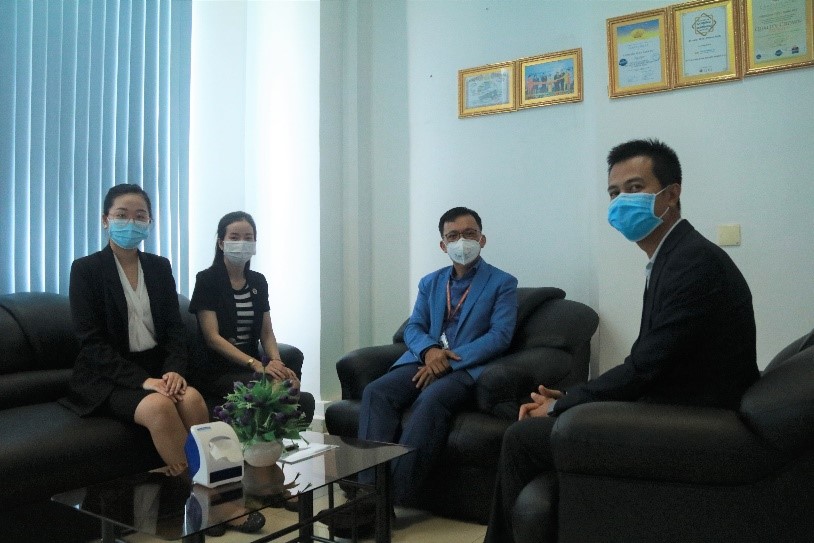 On the occasion, the management of CPBank thanks to all value branch managers who always committed to hard work and encourage them to continue their commitment and fight against this bad situation.  Especially, thanks to all value customers who always trusted and believed in CPBank to be sustainable growth and achieve almost 1 billion US dollars. Together fight against this difficulty, and I wish that we will overcome this difficulty soon.