CPBank Virtual Card is a card that can use to purchase online the same as a Visa card, but you can create a virtual card by yourself on your mobile phone up to $ 2,500 and can increase your amount. After you created a virtual card, you can use to purchase on the popular online websites such as Amazon, Google Play, App Store, eBay, Air Asia, Expedia, Alibaba.com, Taobao.com, Agoda, Booking.com, Netflix, Ali Express, Food panda, Nham24, BLOC Food delivery, and so on.
From now on, your online shopping is no longer a concern, even if you don't have CPBank Visa card or don't want to use your Visa card directly, you can create CPBank virtual card and then you will be able to shop online immediately, easily and securely.
Additionally, CPBank Virtual Card has many benefits including:
No create or annual fee
Instantly, create with instant purchase
A CPBank Mobile Banking can create up to 10 virtual cards, especially per virtual card can limit the amount up to $ 2,500 and can increase your amount.
Protect your Visa card from being hacked by hackers during make online payment
Can purchase online, even if you don't have Visa card yet.
You can check all your transactions via CPBank Mobile Banking
CPBank virtual card can be linked to Paypal account in case some websites or applications allow only the payment via Paypal account.
How to create virtual card៖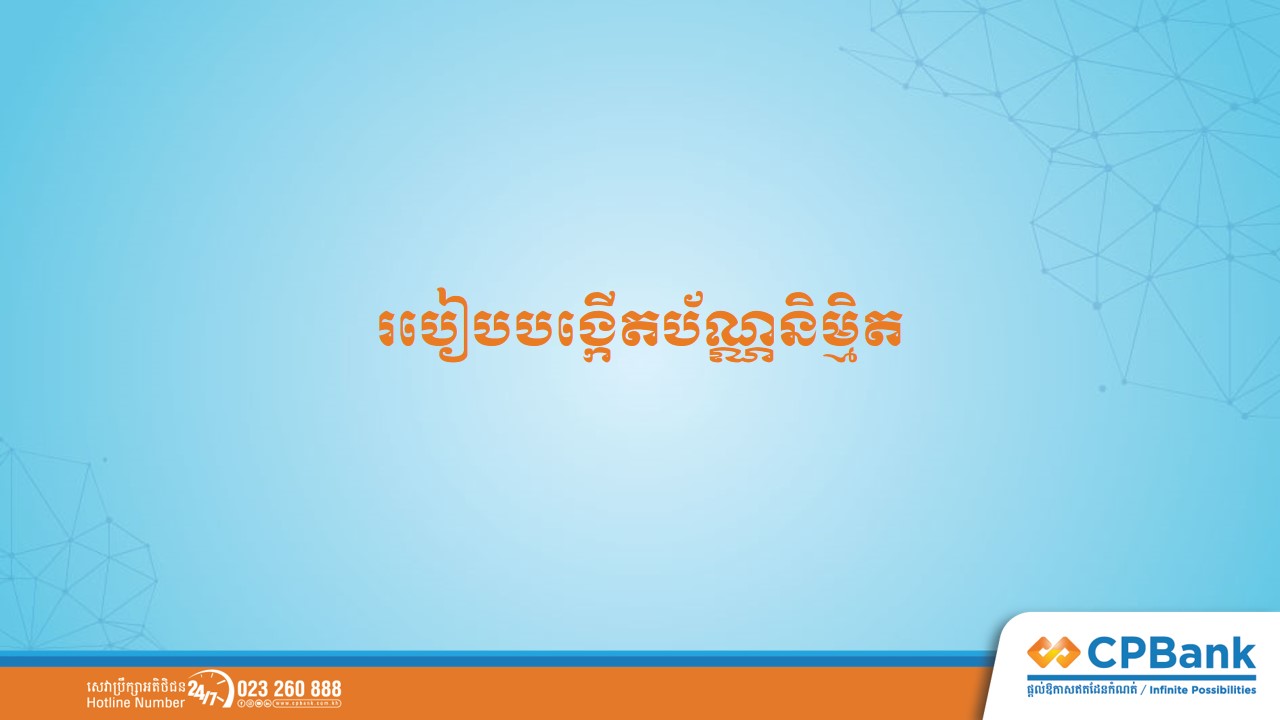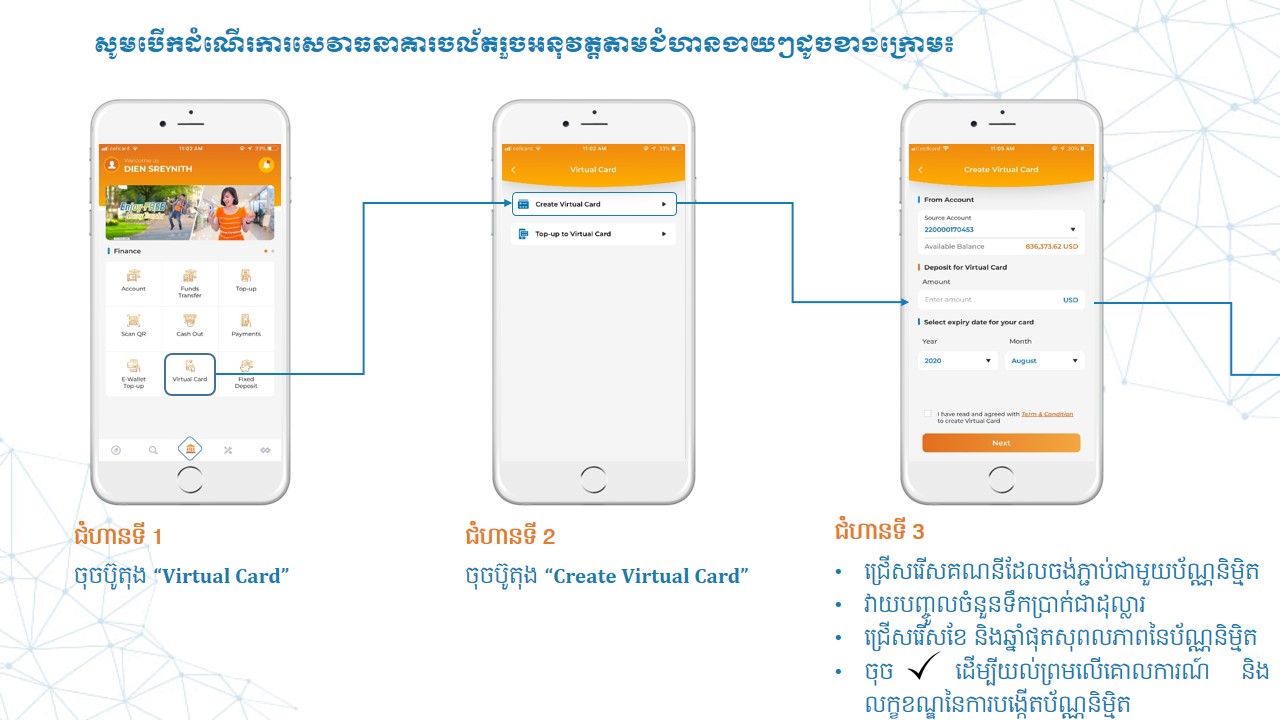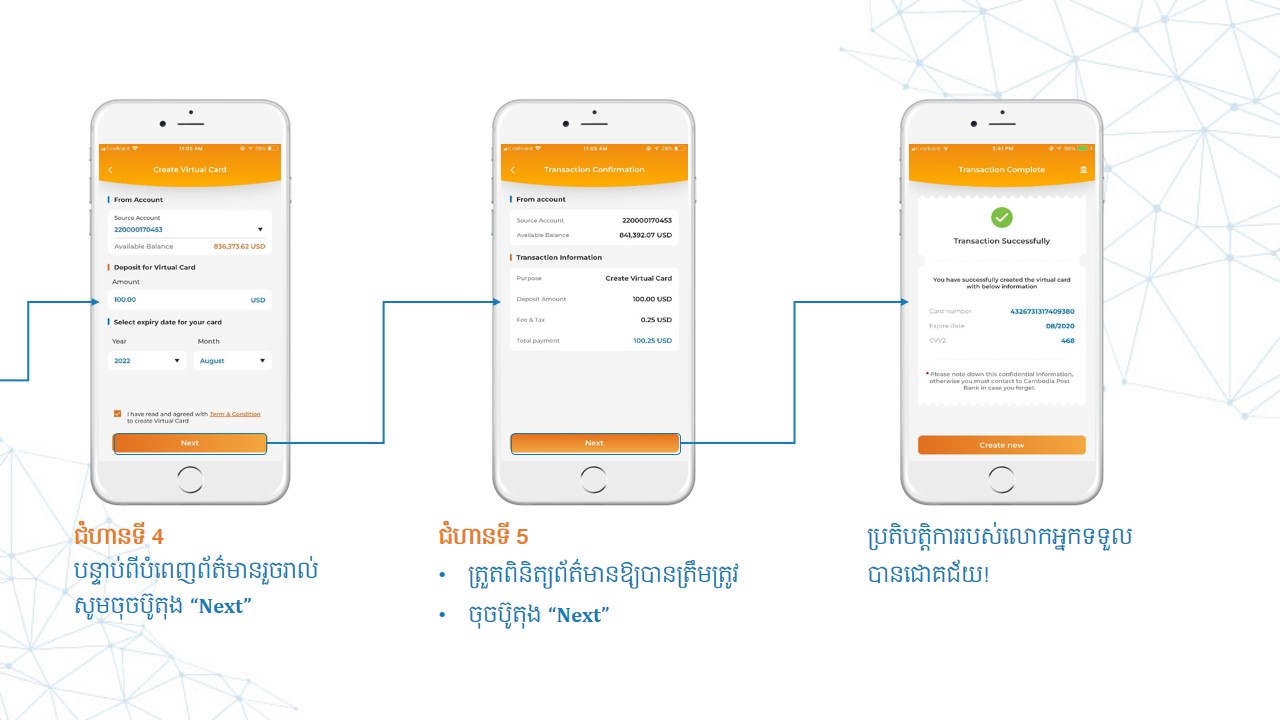 For more information, please contact 023 260 888 or Find us on CPBank's Facebook page.
Website: www.cambodiapostbank.com
Telegram: https://t.me/s/cpbankplc
YouTube: https://bit.ly/2N0RnFf
Linked in: https://bit.ly/2qa9lfC