During the global epidemic of COVID-19, all CPBank continue to maintain good loan management and maintain the stability of our operations. If we look at Rotonak Mondol District Branch, there is more efficiency in managing loan without loan damage. On October 5, 2020, the Management of CPBank has presented an outstanding award in September as "Management of the Best Loan Quality during COVID'19 Pandemic" to Rotonak Mondol District Branch for achieving this brilliant achievement.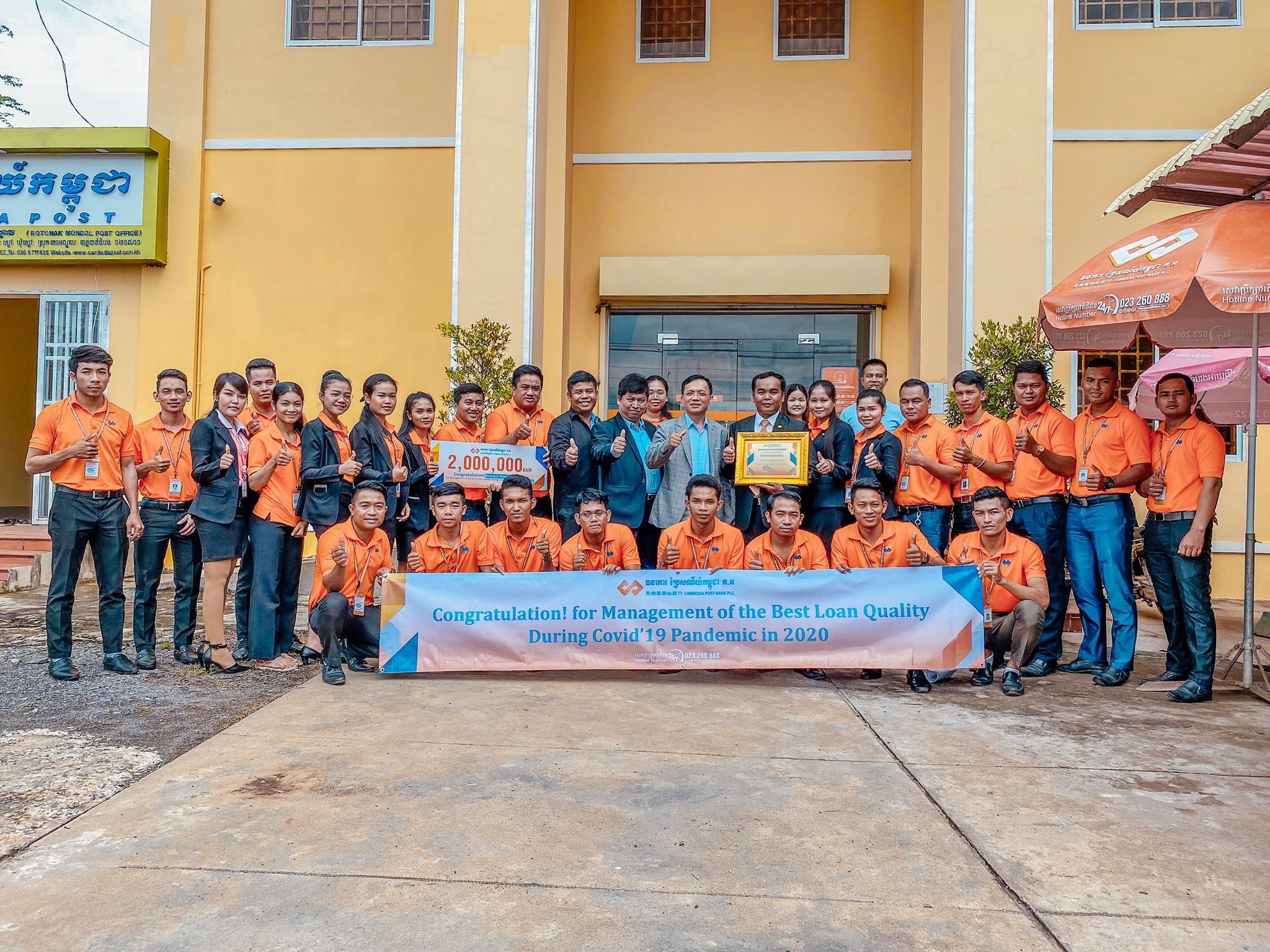 Rotonak Mondol District Branch received this outstanding branch award as a result of the good leadership of Mr. Kang Channa, Branch Manager, and all colleagues ' hard work, commitment, attention, and responsibility.
The management of CPBank expressed its appreciation to Mr. Kang Channa and all colleagues for hard work to carry out the work until this success. In addition, management also presented the certificate of appreciation to CPBank Rotonak Mondol and offers a reward of 2,000,000 Riels to the branch for the party celebration.