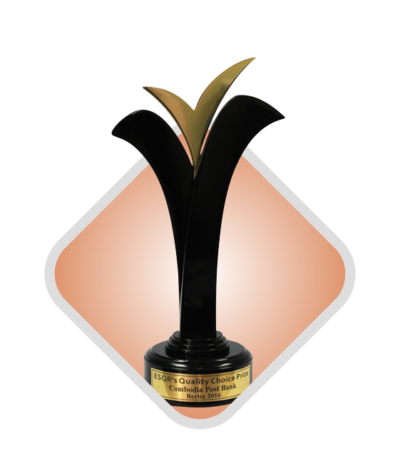 ESQR's Quality Choice Prize Award Program 2016
CPBank acknowledges that quality management is the act of overseeing all activities to maintain a desired level of excellence. This includes the sustainable quality in products and services, identification of organizational risks, achievement of business goals and improvement of customer satisfaction the have been put in to execution by the bank. With is aligned with the criteria of the European Society for Quality Research (ESQR). As the result, CPBank has been nominated and announced as the winner by interatinal organization known as ESRQ in ESQR's Quality Choice Prize Award "Gold Category" which is organized in Berlin, Germany at 12th December 2016.
This award can proof to the public, employees, clients, shareholders that the bank is sustainable grow in good momentum. We believe that by continuing to do so, CPBank still maintain its quality management in term of banking operations as well as best in class customer services to be the bank of choices.