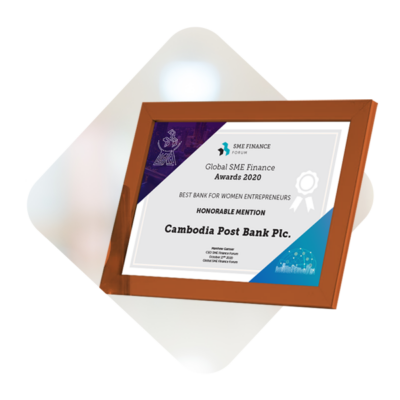 Best Bank for Women Entrepreneurs by IFC
Women entrepreneurs are a key contributor to private sector development as well as economic growth in Cambodia. Nowadays, most small and medium business owners in Cambodia are women, who are a key driver of job creation in communities across the country. Promoting and providing opportunities for women to participate in the business and financial sectors is the highest attention and commitment of CPBank.
CPBank was Honorable Mention as "Best Bank for Women Entrepreneurs" by International Finance Corporation (IFC). CPBank still continues the efforts aim of focusing on the dedication and commitment to providing financial services to all women entrepreneurs across the country in order to achieve the goals of the national financial to increase the capacity and authority of women entrepreneurs and women leadership in business across the country.