Phnom Penh December 14, 2021 – Cambodia Post Bank Plc. (CPBank) signed an agreement to become a partner with TrueMoney to allow customers to deposit their money into CPBank account or make their transactions via TrueMoney's agents nationwide using the Bakong system.
With this new service, CPBank customers can visit one of more than 10,000 agents nationwide to make their transactions when they present their bank account details to a TrueMoney agent.
All customers can also transfer their money to CPBank account by using TrueMoney's Wallet.
The signing ceremony for the Memorandum of Understanding (MOU) was held at the Cambodia Post Bank, Head Office, and was attended by Mr. Toch Chaochek, Chief Executive Officer of Cambodia Post Bank, and TrueMoney's Chief Strategy Officer Ms. KHUON Frandara. Management teams representing both companies were also in attendance.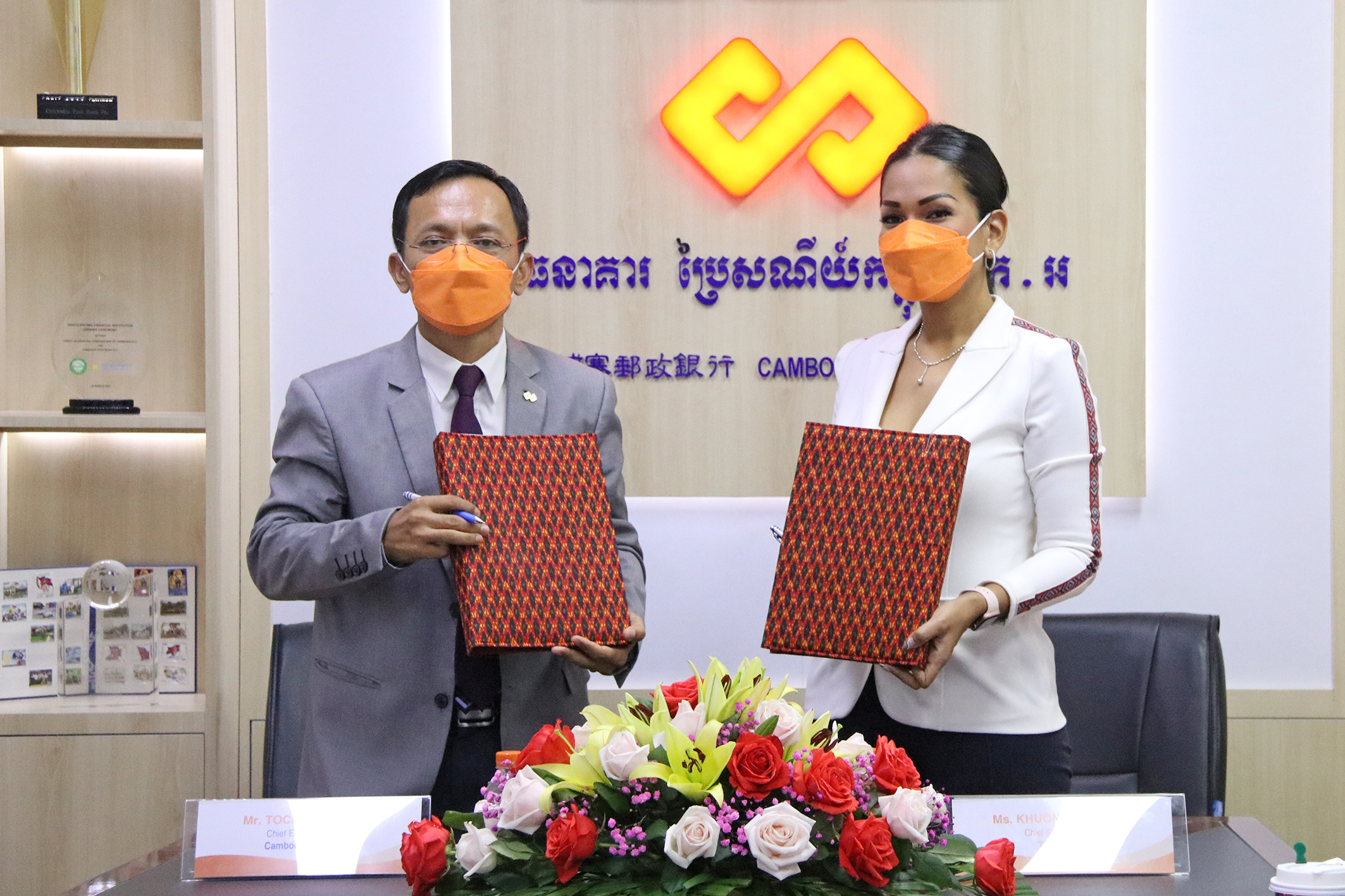 Mr. Toch Chaochek said during the ceremony that "this collaboration aims at the same goal to provide more convenient service to our customers and also a strategic partnership of both institutions to strengthen our services to achieve faster financial transactions, reduce costs, save time and high security."
Ms. KHUON Frandara, TrueMoney's Chief Strategy Officer, said "TrueMoney is proud to be in partnership with such a well-respected and reputable financial institution. We, at TrueMoney, look forward to providing an invaluable service to both TrueMoney and CPBank clients."
Cambodia Post Bank services include loans, deposits, ATMs, mobile banking, Visa credit, and debit cards as well as national and international fund transfers. In addition, all transactions from CPBank are free of charge.