Cambodia Post Bank Plc. ('CPBank') has 53 branches under operations and offering variable financial services to around 90,000 customers nationwide.
Follow the vision " enriches lives and fulfills the growing aspirations of the Cambodian" and our goals toward "One Family, One Account", CPBank is providing customers with free ATM card, Mobile Banking, Passbook, digital platform and product features to support our customers in saving, transactional, lending etc.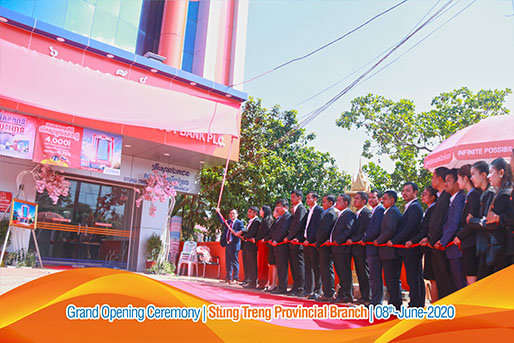 On 8th June, 2020, CPBank officially launch the 53rd branch located in Pum Preaek Village, Stung Treng Commune, Stung Treng District, Stung Treng Province that provide full range of deposit products including Saving Account, Current Accounts, Fixed Deposit, and Saving Tier Pricing and Private Banking Services.
We also partly support the financial needs of customers through our lending products including SME Loan, Mortgage Loan, Auto Loan, Agriculture Loan, and Personal Unsecure Loan.
In particular, CPBank offers its customers free access to digital banking services such as Fund Transfer, QRScan Payments, Phone Top-up, Cardless Withdrawal, Bill Payments etc. CPBank is also one of the members of CSS, Bakong, and Visa that helps customers can access our banking services such as Cash-out, Fund Transfers, E-wallet Top-up, Internal Payment and Online Purchase.
In 2020, CPBank continues to expand its network of 5 more branches and commit to bring the best quality of services to our customers and offering financial services which close to consumer.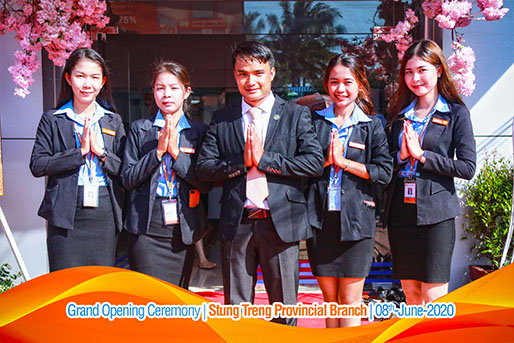 For more information, please contact 023 260 888 or Find us on CPBank's Facebook page.
Maps Link: https://goo.gl/maps/bQujNu6fvQo6w8SNA
Website: www.cambodiapostbank.com
Telegram: https://t.me/s/cpbankplc
YouTube: https://bit.ly/2N0RnFf
Linked in: https://bit.ly/2qa9lfC