Mrs. Pin Bopha, 37 years old running her Krorlan business in Kratie. She currently living with her husband Mr. Pov Sophorn along with their son and two daughters in Thma Ler village, Thma Krae commune, Chitr Borei district, Kratie province.
While she is running her business of Krorlan and Nem, her husband also run a motorbike and bicycle repairing business.
The village is a popular place for Krorlan and is well known as Phum KrorLan. There are 03 nearby resorts along the national road which are mostly a tourist place.
She observed that Most of the tourists at that place like to try KrorLan and also buy to carry for their family. Seeing this as an opportunity, she started this business in 2014. While running this business successfully, she also wanted to help her husband to grow his repair shop as well. Upon approaching by CP Bank, she borrowed KHR 16,000,000 (US$ 4,000) in May 2017.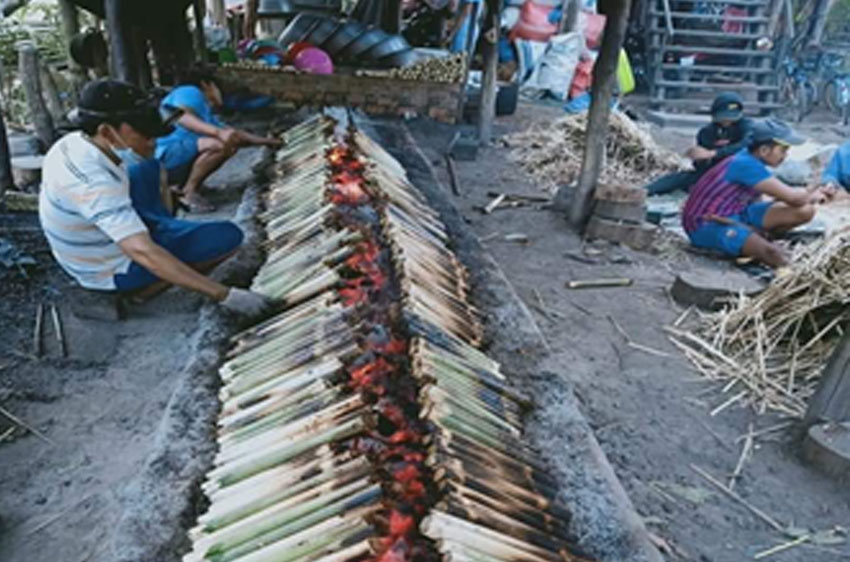 She increases her borrowing to KHR 21,000,000 (US$ 5,250) during July 2019 in order to further enhance their businesses. Over time they found their stability and CP Bank's loan actually fulfills their growth aspiration.
Now they use CPBank's QR payment, which also helped them to solve some of their payment issues.
They are very happy and really thankful to CPBank for supporting them on their growing aspiration which enriches their family life.