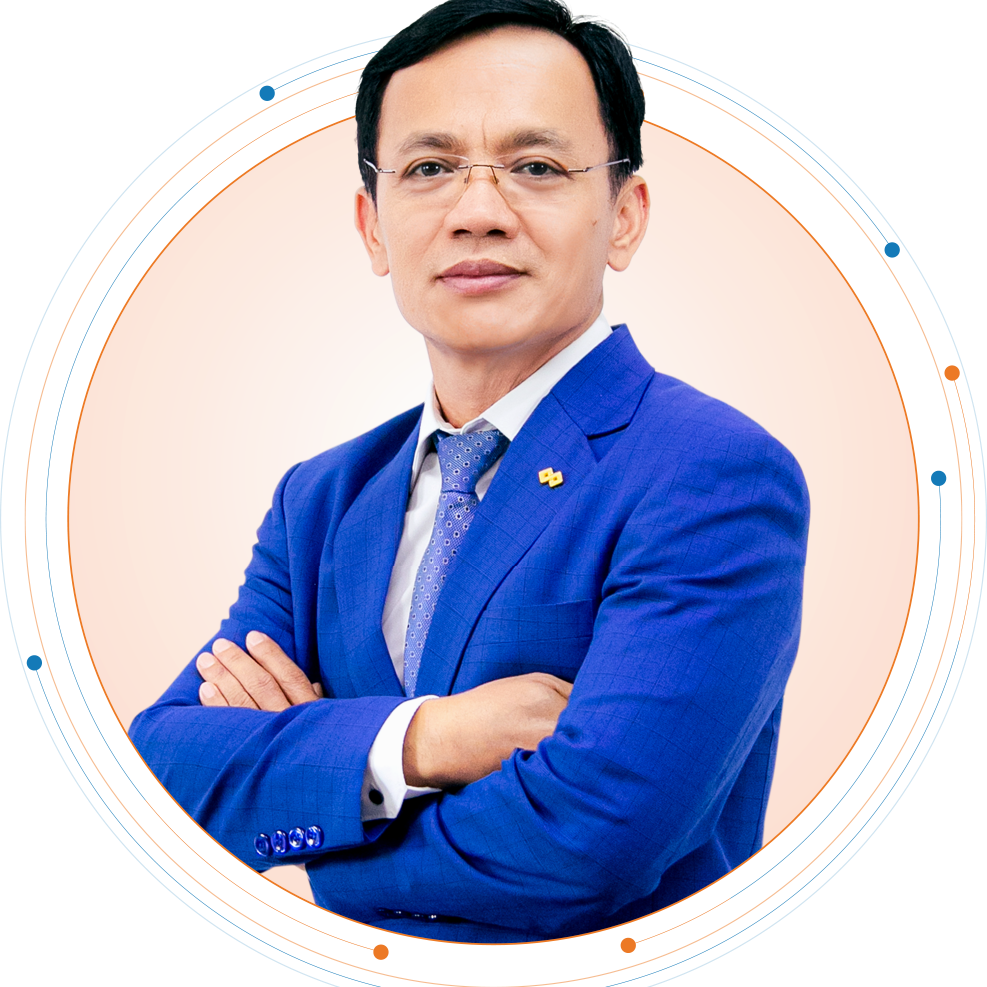 Mr. Toch Chaochek
Chief Executive Officer
Mr. Toch Chaochek is a seasoned Executive Management having more than 21 years' working experience in Financial Industries in Cambodia. He has been appointed as Chief Executive Officer of CPBank since 2013. He has developed this green field Bank from its humble beginning to the best Mass Market Bank with his local expertise and experience of working in various leadership roles in various Financial Institutions.
Prior to joining CPBank, Mr. Toch was Chief Operating Officer of Hatha Bank. He worked at Hatha Bank and Acleda Bank at various senior management role covering Business, Credit, Operations, Trade Finance area. Mr. Toch started his career with Acleda Bank.
Mr. Toch Chaochek hold MBA in Finance and Banking from University of Cambodia, BBA in Public Law from Royal University of Law and Economic Science, and BBA in Business Marketing from National University of Management.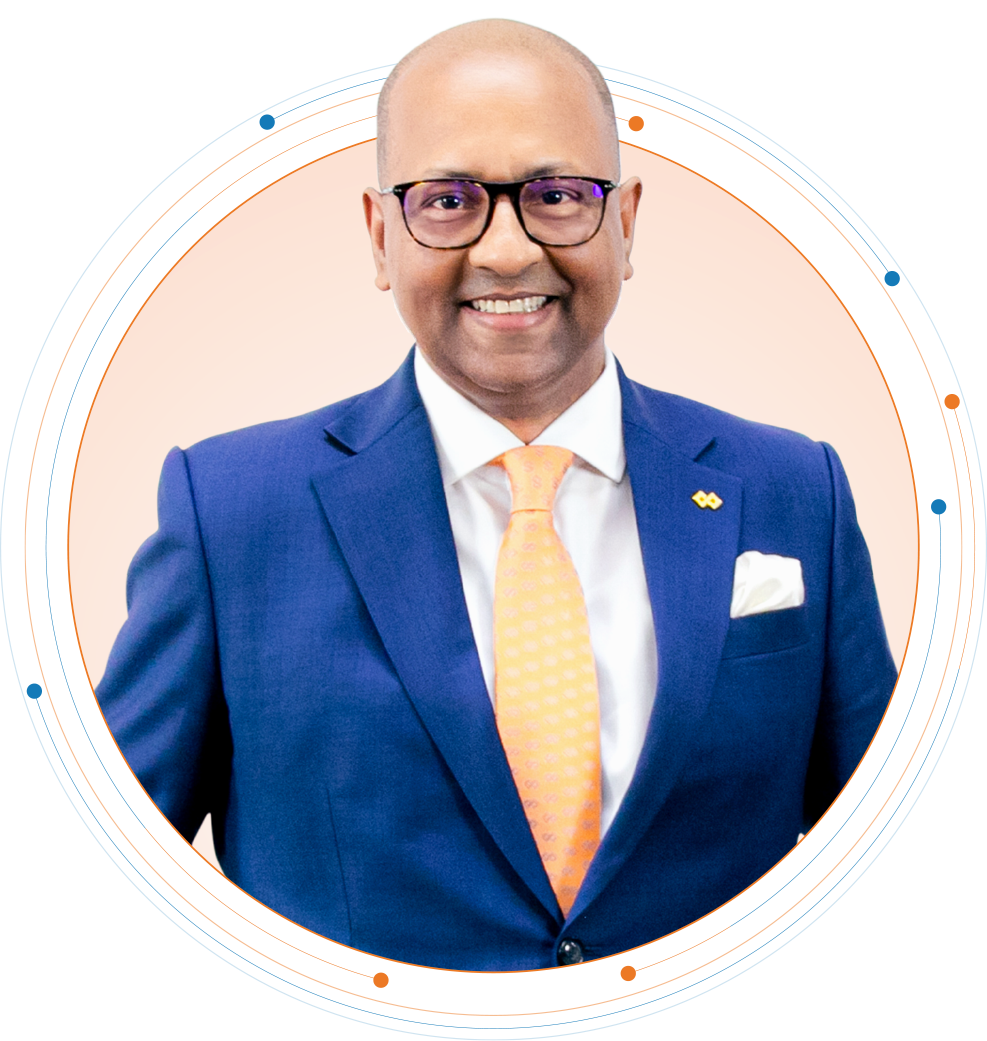 Mr. Malay Kumer Paul
Deputy Chief Executive Officer
Mr. Malay Kumer Paul is an Executive Management Professional with over 28 years of working experience in Financial Institutions in APAC and Middle East region with Global, Local and Investment Banks. He joined CPBank as Chief Risk Officer in 2018 and appointed as Deputy Chief Executive Officer since July 2020 with responsibility of overall Business and Operations of the Bank.
In his previous roles, he served at various Senior Management role that includes, Vice President, Integrated Risk Management, FFH in Singapore; Deputy CEO & CRO, Mekong Development Bank (MDB) in Vietnam; Head of Credit and Collection for Retail & SME in The City Bank Ltd. and BRAC Bank Ltd. in Bangladesh; Cluster Head of Collections in Standard Chartered Bank covering Bahrain, Qatar, Jordan and Lebanon. He started his banking career with ANZ Grindlays Bank in Bangladesh.
Mr. Malay holds a Master of Science (First Class) degree with the University of Dhaka, and an MBA with Brac University, Bangladesh.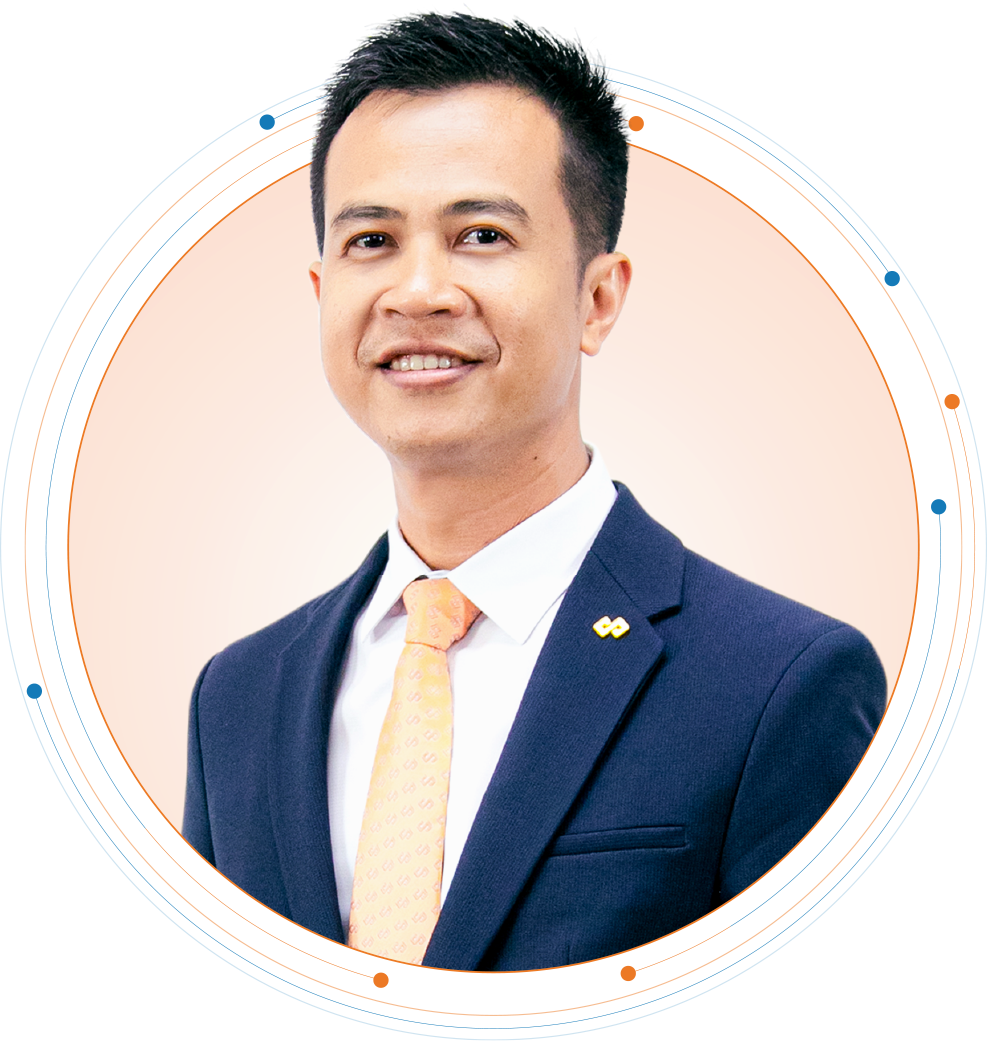 Mr. Yi Sakun
EVP & Chief Human Resources Officer
Mr. Yi Sakun is a Strategic Human Resource professional with more than 19 years' experience in various industries including Bank, Microfinance and Hospitality. He joined CPBank in February 2013 as Head of Human Resources and appointed as EVP & Chief Human Resources Officer in 2015.
Prior to join CPBank, he was the Deputy Head of Human Resources at AMRET Microfinance, Human Resources Manager and Human Resources Business Partner at ANZ Royal Bank, and the Head of Human Resources for SOKHA Hotels and Resorts Group. Mr. Sakun has in depth knowledge in Recruitment, Compensation​, Training and Development, Performance and Business Relationship Management. Mr. Sakun is passionate on transforming HR practices through technology adoption. He possesses strategic HR Business partnering experience and well conversant of Cambodia Labor Law.
Mr. Sakun holds a BBA degree and also a certified Human Resources Professional by HR Certification Institute (HRCI).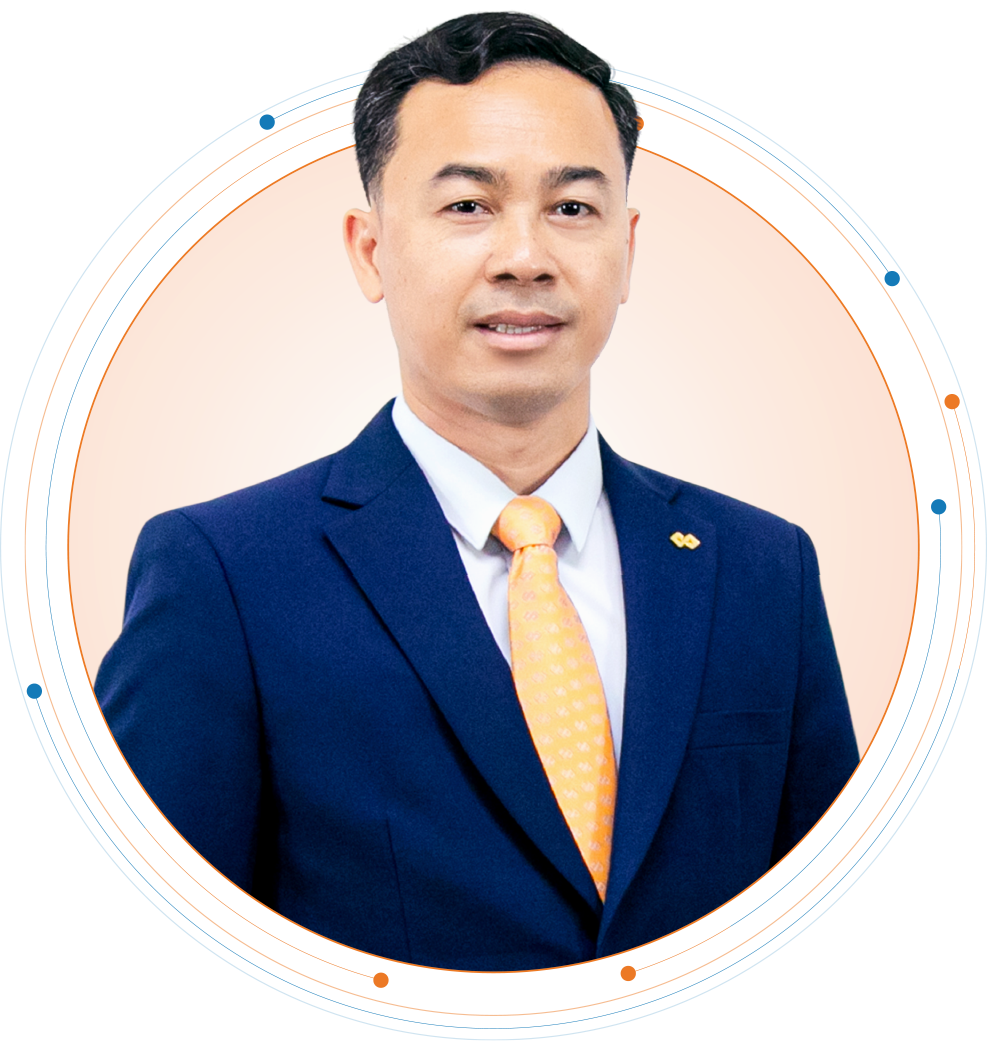 Mr. Kong Chhaylong
Chief Operating Officer
Mr. Chhay Long is an Operation and Technology Management professional with more than 26 years' experiences in Banking and technology industries. He joined CPBank in 2016 as Head of Operation and appointed as Chief Operating Officer in 2018. In his role, he leads not only operations team but also manages Property, Administration, logistics and Procurement.
Prior to CPBank, he used to serve in ANZ Royal Bank for 10 years managing Technology, Electronic Banking & Delivery Channels, Local and International Payment Services. Mr. Chhay Long also worked with two large International Technology Companies. His diverse Technology background coupled with his operational experiences make him instrumental in transforming the operational processes to provide best in class customer service in the market. He has also driven many transformation and processes re-engineering projects successfully.
Mr. Chhay Long holds a Master Degree in Information & Technology and certified member of International Compliance Association (ICA).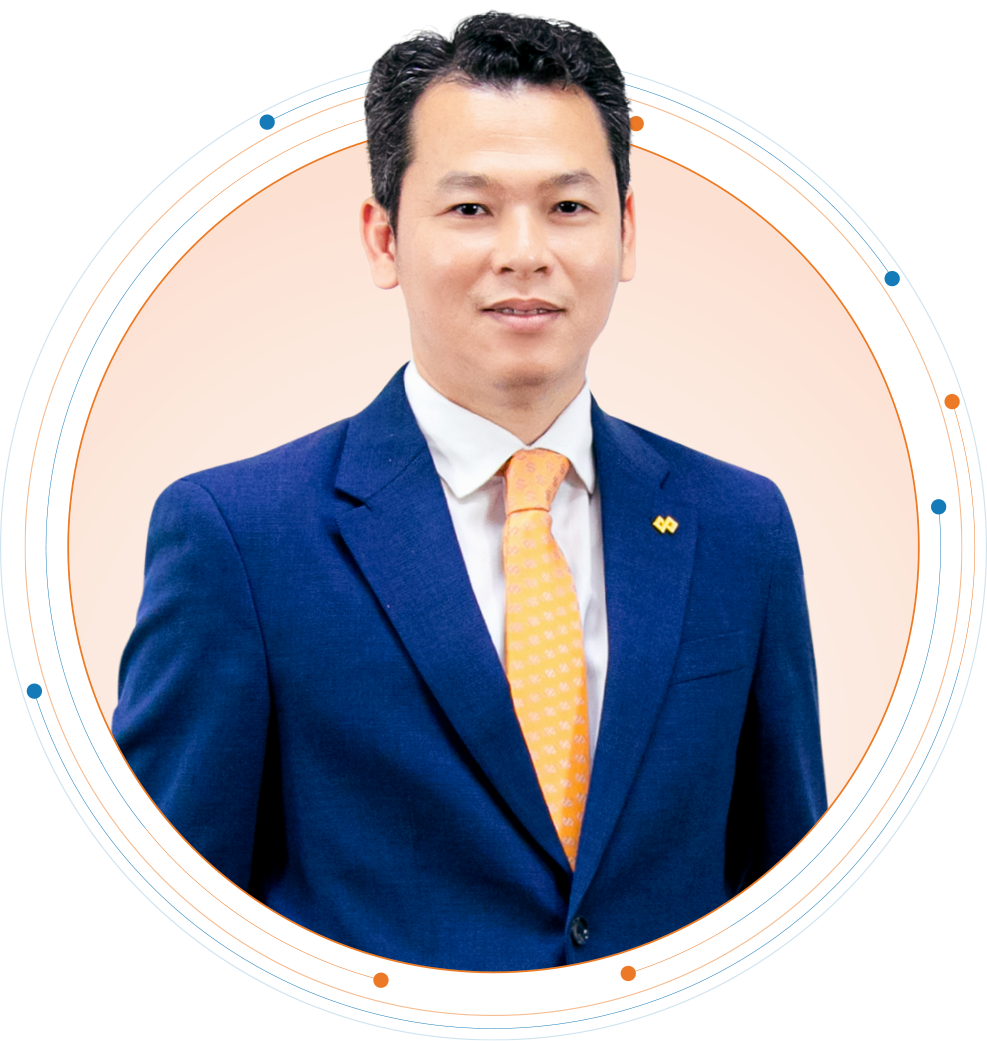 Mr. Chea Bunhean
Chief Financial Officer
Mr. Chea Bunhean is an Executive Management Professional with over 17 years of working experience in Financial Institutions and Auditing across ASEAN region. He joined CPBank as Chief Financial Officer in November 2019. He was instrumental in CIFRS conversion at CPBank group.
Prior to join CPBank, He was Deputy Chief Financial Officer of Canadia Bank and Chief Executive Officer of Cana Securities. He has rich experience of working in various leadership roles in local, Regional Bank as well as in Audit Firms. Mr. Bunhean has worked as Deputy Head of Commercial Banking Division with a regional bank for 4 years. He also spent more than 7 years with local and global (big 4) Audit firms covering Singapore, Vietnam and Cambodia market where lately he was an Audit Manager.
Mr. Bunhean is a Certified Public Accountant from CPA Australia and KICPAA. He also holds an MBA from University of Paris 1.
Mr. Krouch Chanthol
Chief Information Technology Officer
Mr. Chanthol, Krouch is an experienced Business-Technology strategist with more than 21 years of experience in Information Technology. Chanthol joined CPBank in July 2016 as Head of IT and was appointed as Chief Information Technology Officer in 2021. He drives the IT and Digital team to improve critical business operational processes to provide the most helpful customer experience.
He always focuses on customer experience using adaptive technologies across various industries with local and global organizations. Before joining CPBank, he was the Head of Information Technology for Prudential (Cambodia) Life Assurance Plc. Chanthol has served with various financial and Insurance institutions at different Management levels, namely at UCB, RHB, and Camko Bank. In those roles, he helped to drive the technology and digital strategies for setting up and transforming businesses through digital.
Chanthol holds a degree in Computer Science from RUPP.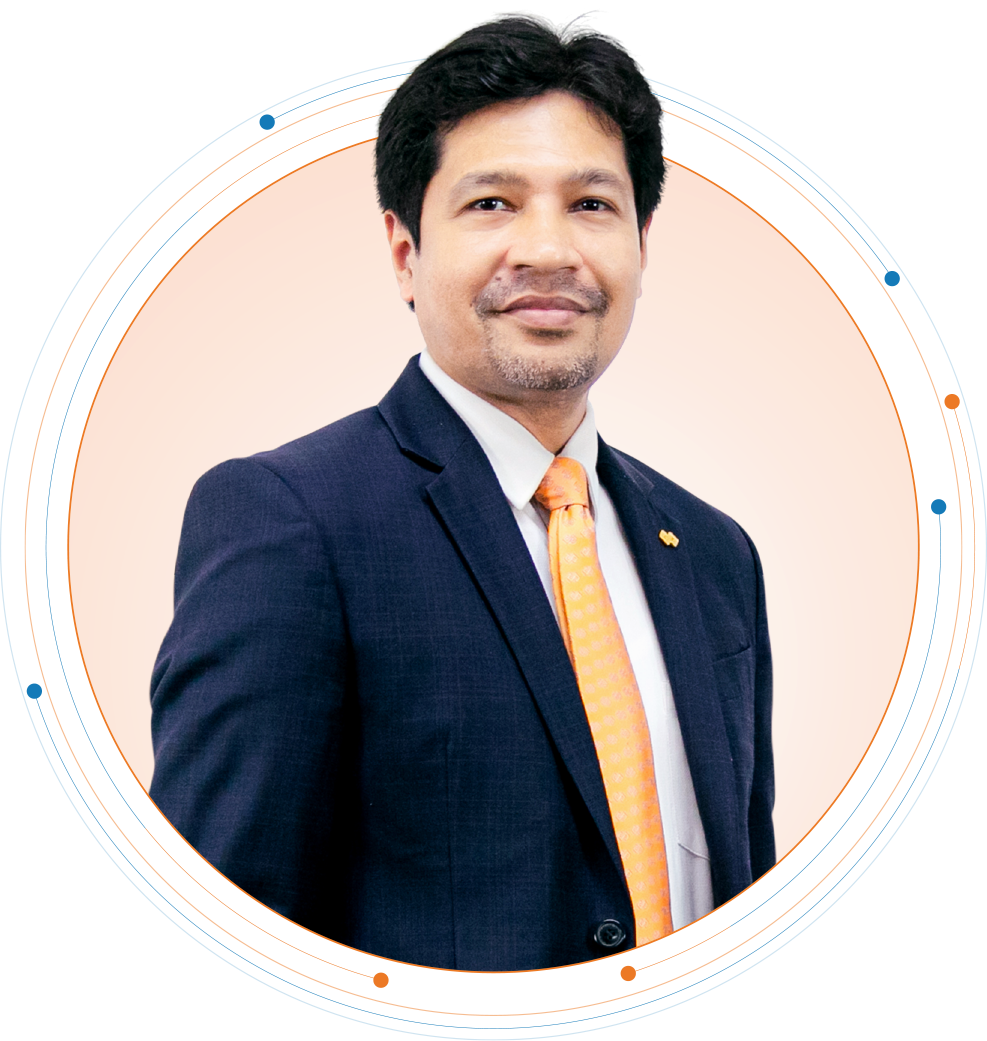 Mr. Rajesh Kumar Barua 
Chief Risk Officer 
Rajesh is a certified expert in risk management (Frankfurt) with 21 years' banking experience in financial industry of Bangladesh. He is certified mentor by Project Management Institute and leadership expert from GABV, MIT CoLab and Presencing Institute. He joined CPBank as Chief Risk Officer in January 2022.
Prior to joining CPBank, Rajesh worked as Underwriting Head in BRAC and City Bank, Consumer Credit Risk Manager, HSBC contributing in risk management, policies, process automation areas. Rajesh began his career with Standard Chartered Grindlays in 2002.
Rajesh is awarded as "Idea Guru" by CEO, BRAC Bank, "Retail Leader" by Asia Retail Congress, Mumbai, "Appreciation Award" from President, AMEX South Asia, "HSBC CEO Thanks", "Best Innovative Idea Award" from Asia Pacific CEO HSBC, "Live the Brand Award" and "Special Recognition Award" from CEO HSBC.
Rajesh holds BBA (Finance) from Independent University and MBA (Accounting & Information System) from University of Dhaka.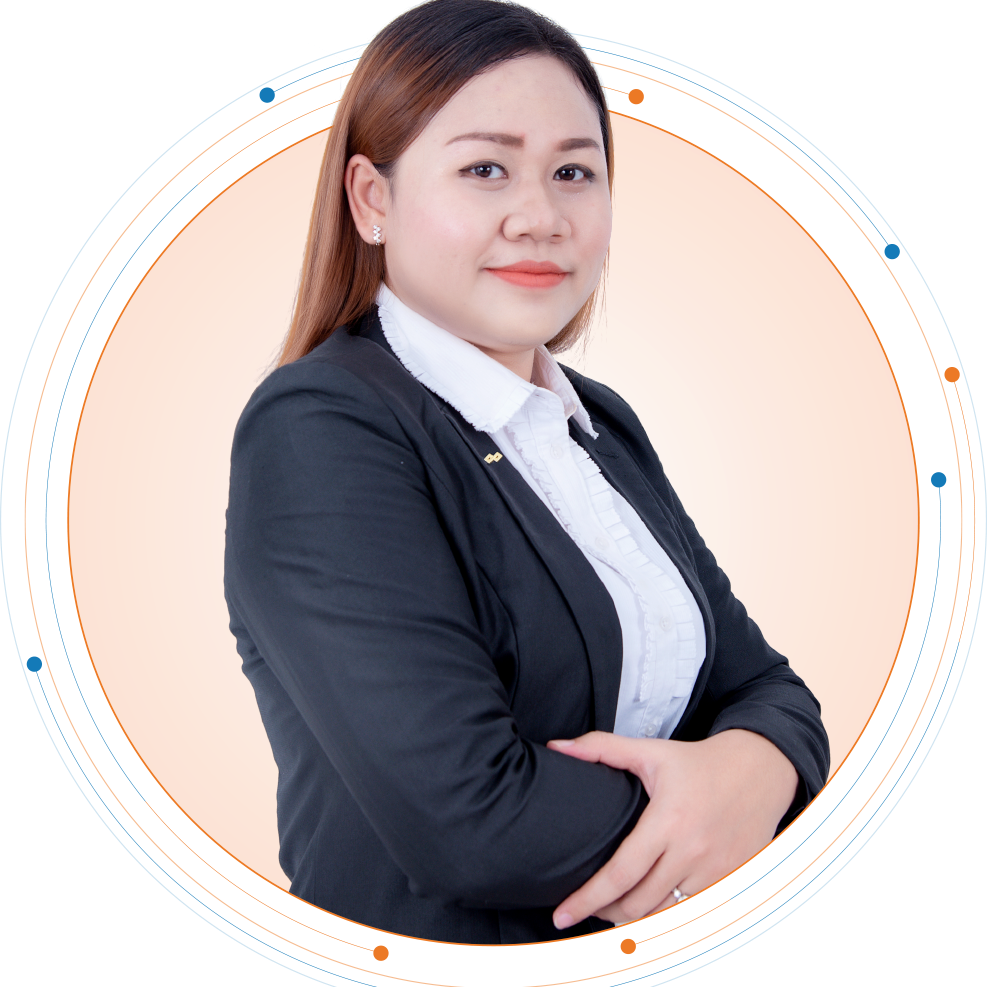 Ms. Kann Samrech
Head of Compliance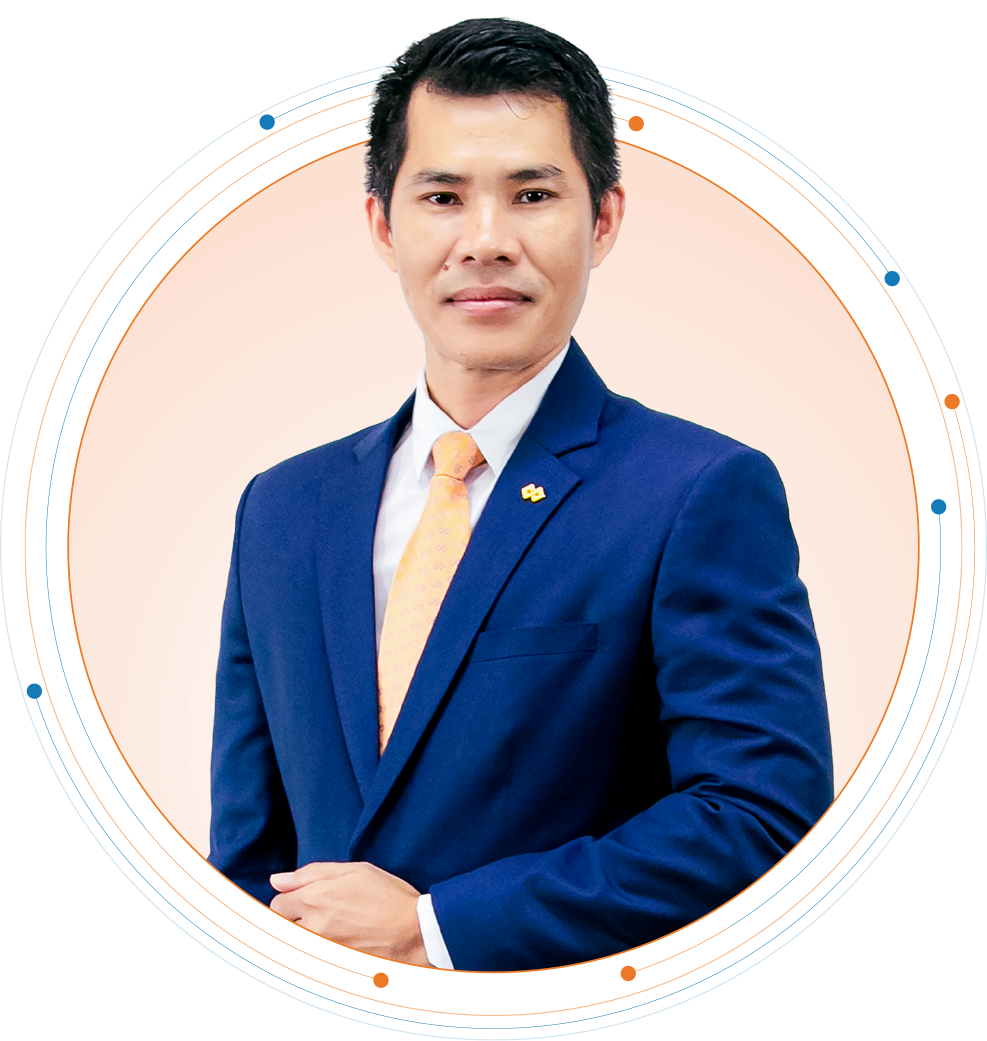 Mr. Mam Sokun
Head of Internal Audit