STATEMENT FROM CHIEF EXECUTIVE OFFICER
Mr. Toch Chaochek
Chief Executive Officer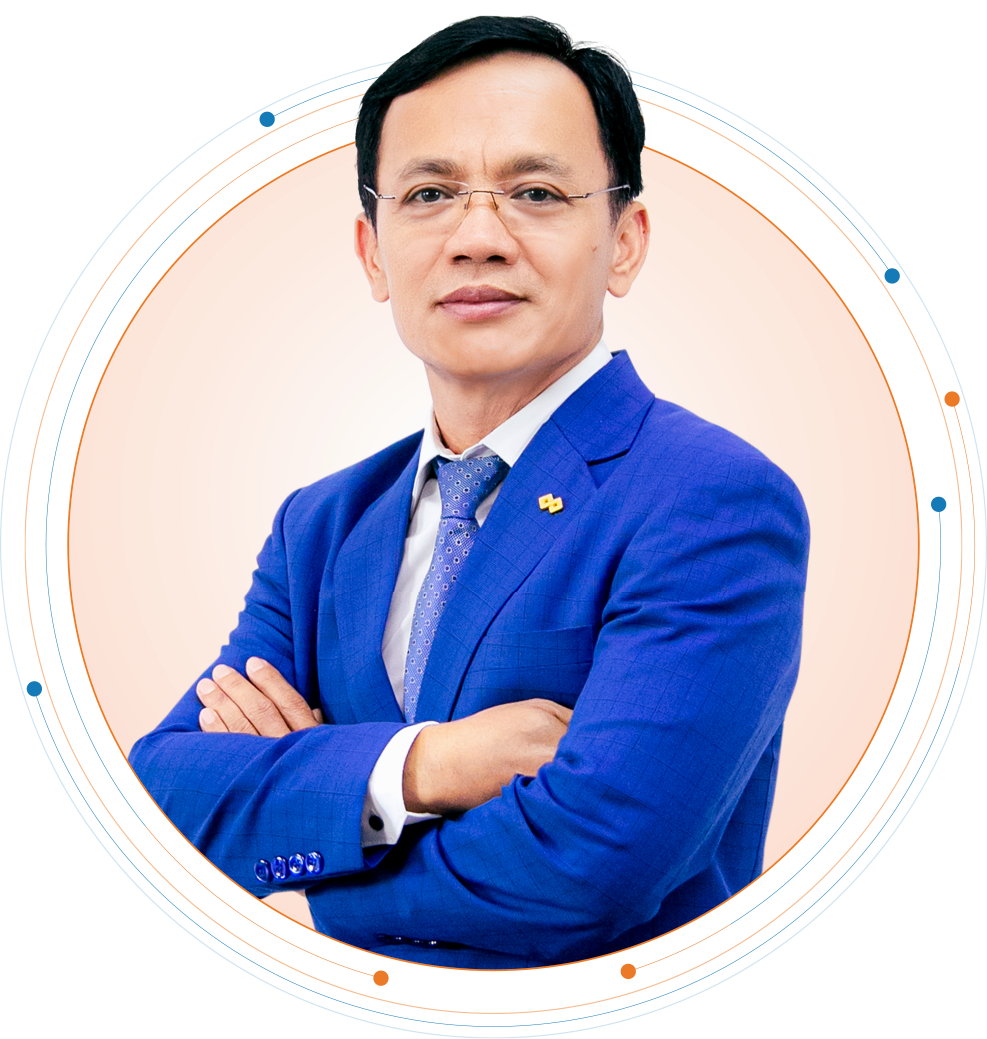 "2022 was a year of hope for recovery"
After a prolonged pandemic time of uncertainty especially the stricter lockdown measure for Zero Covid policy in China, created supply chain disruptions and instability in price for goods and services particularly in hotel and tourism sector, it was expected to be better or end in 2022; however, Russia-Ukraine War erupted, pushing up global energy prices and inflation at extreme in the mid-2022. This situation coupled with the faster-than-expected fed rate hike by US Federal Reserve has created many challenges for Cambodia's economic growth as well as for the world as a whole.
Despite such various challenges, the Bank has performed well in 2022:
We have strengthened our core banking capability through upgrading which will help us in coming days to serve our customer better and with convenience.
Our 24/7 Security Operating Center are continuously monitoring and managing cyber threats to ensure a full security for our customer to operate digitally with complete peace in mind.
We have also introduced Anti Money Laundering system in 2022 to combat money laundering and join hands with the Governments' initiatives to improve overall compliance and governance in Cambodia's financial system.
The Bank has expanded the overall outreach through partnership with various Financial Institutions such as Amret and AMK, which provides the doorsteps access for our customers nationwide. The Bank has also developed and added many new features in our Mobile Banking to make it more convenient for users, pushed our Mobile Banking users increased by 107%, business partners increased by 370%, and customer accounts increased by 55%.
In 2022, the Bank's total asset grew by 8.9% year on year to US$ 1.29 billion, a loan portfolio grew by 15.8% to US$ 1 billion, and a savings balance grew by 11.06% to US$ 947 million. Our net profit increased by 10.73% to US$ 23.62 million.
As a Cambodian bank with vision to be the best mass market bank that enriches lives and fulfills the growing aspirations of the people of Cambodia and create sustainable value for shareholders, employees and society, CPBank has continued to expand the branch network in potential provinces, towns and districts. The number of CPBank branches has increased to 60 branches by 2022, and our subsidiary, Funan Microfinance, has also increased a network to 51 branches. The Bank has prioritized to cooperate with the Small and Medium Enterprises Bank to continue financing to support SMEs, especially those in the tourism and hotel sector, in order to contribute to the Royal Government's initiative of promoting economic growth.
All the achievement in 2022 resulted from contribution from all CPBank's staff, guidance from the Chairman, Vice-Chairman and all Board members, in particular, the National Bank of Cambodia, the regulatory authority that has set out a timely strategy to maintain the stability of the Cambodian economy as a whole.
We would like to thank all our customers who always support and continue to support our products and services. We will strive to develop our products and services to be more innovative and up-to-date. We are committed to provide our best in class service experience to all customers. We want to thank everyone at CPBank for doing their very best, our Board & Shareholders, Royal Government of Cambodia, and regulatory bodies, especially the National Bank of Cambodia for their continued support. We are also committed to improve further in 2023 and beyond.