On 7th January 2022, at Independent Hotel, Preah Sihanouk Province, CPBank has organized the 8th General Assembly under the representative of Mr. Toch Chaochek, Chief Executive Officer, and involvement from all management team, branch managers, and 2021's outstanding staff.
The objective of this General Assembly was to celebrate the achievement of 2021 and to set the business strategies plan for 2022. This event also includes a management mindset development session, strengthening relationships, and collaboration to improve the quality of effective management. In addition, the management of CPBank also presented the outstanding certificate to all outstanding branches and employees for the year 2021.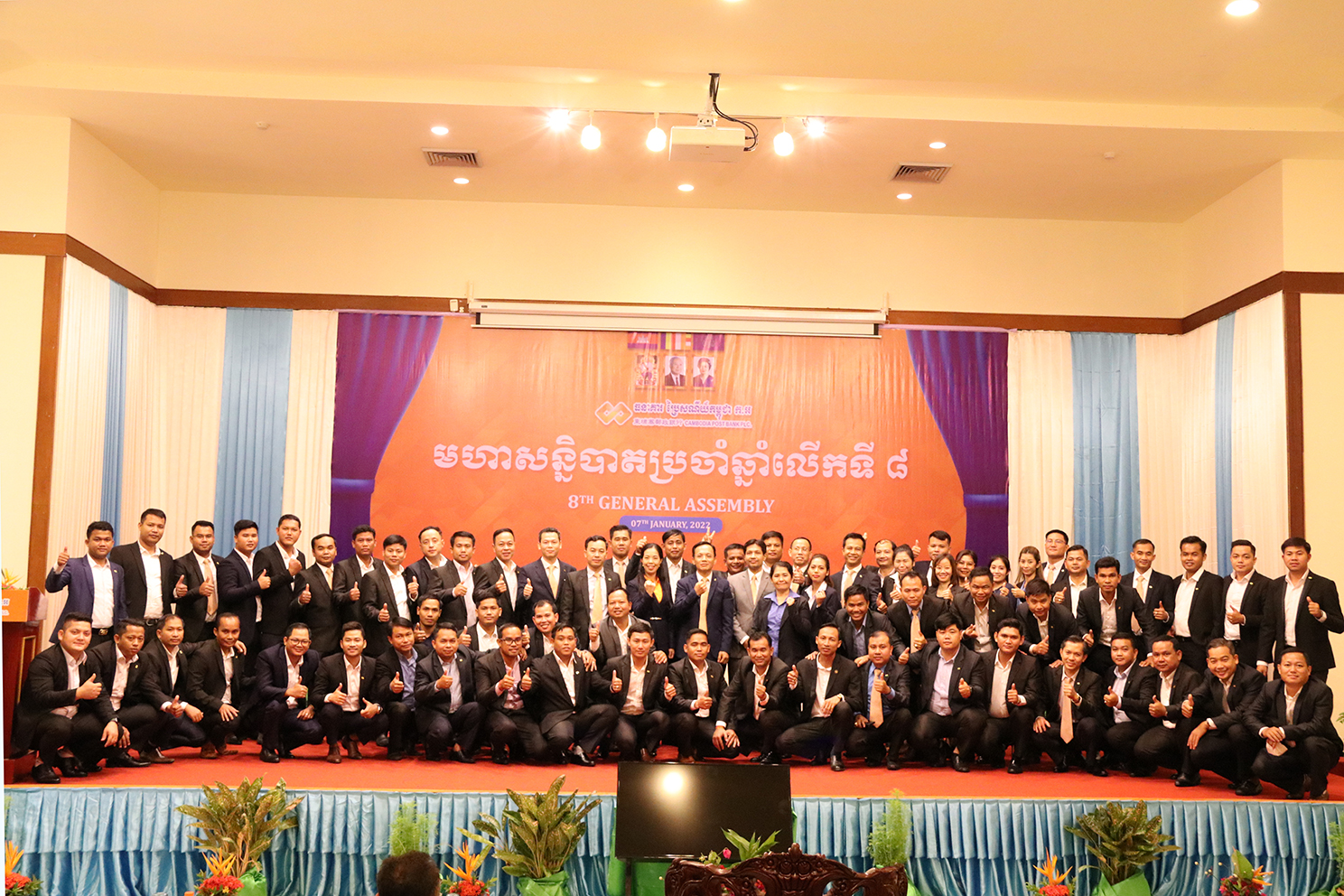 At the end of the event, Mr. Toch Chaochek, Chief Executive Officer of CPBank expressed his appreciation to all CPBank's management and staff for their excellent efforts throughout the year and ask all management and staff to work harder for 2022.