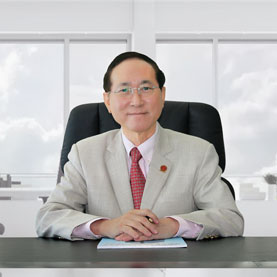 NEAK OKNHA DR. PUNG KHEAV SE
Chairman of the Board of Directors
Neak Oknha Dr. Pung Kheav Se serves as Chairman of the Board of CPBank, Canadia Bank, and Overseas Cambodian Investment Corporation, and is actively involved in the investment and development activities of both companies. A distinguished entrepreneur and respected business leader in Cambodia and Canada, Neak Oknha Dr. Pung Kheav Se has served as Chairman, President, CEO and Board Member of several companies, including Oriental Ship Supplies, Oriental Commercial Inc., and has led CPBank's growth since 2013 and also Canadia Bank's growth since 1991.
He used to be a Chairman of the Association of Banks in Cambodia and also serves as President of Cambodia Constructors Association, working closely with industry leaders to guide the development of the banking and construction sectors in Cambodia.
Among the honors and awards Neak Oknha Dr. Pung Kheav Se holds a Mahaserey Vattanac Award presented by His Majesty Norodom Sihanouk, King-Father of Cambodia in 2002; and "The Highest National Contribution" medal awarded by Prime Minister Hun Sen, presented by His Majesty, Norodom Sihamoni, King of Cambodia in 2012, for the significant contributions he has made and continues to make toward the development of Cambodia.
In November 21st, 2019, Neak Oknha Dr. Pung Kheav Se was honorary as Doctor of Business Administration under representative of by Akka Moha Sena Padei Techo HUN SEN, Prime Minister of the Kingdom of Cambodia during the inauguration of the Indradevi Building of the Royal Academy of Cambodia.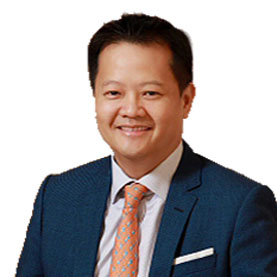 Mr. YEO HONG PING
Vice Chairman of the Board of Directors
Mr. Yeo is the Chief Executive Officer of Fullerton Financial Holdings Pte Ltd ("FFH"). He oversees the building of the FFH franchise and the development of FFH's visions and strategies with the goal of increasing stakeholder value on a sustainable basis. Mr Yeo has overall responsibility of FFH and its investee companies.
Before joining FFH, Mr Yeo was Managing Director of J.P. Morgan and was responsible for the overall investment banking business in Singapore. Mr Yeo also served as Senior Management Committee member for J.P. Morgan Singapore, and Board Member for J.P. Morgan (SEA).  He previously held other senior appointments including Head of Real Estate Investment Banking and Head of Corporate Finance in Southeast Asia.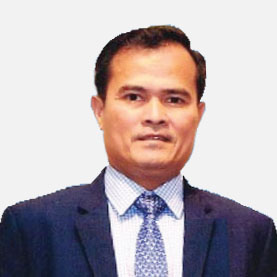 H.E. ORK BORA
Advisor to the Board of Directors
H.E. Bora has been appointed as the General Manager of Cambodia Post in 2010 and as the Royal Delegation in charge of Cambodia Post in 2011. In 2021, He promoted as Secretary General at Ministry of Posts and Telecommunication. His main responsibility was to manage overall process at MPTC.
H.E. Bora had also served as the Chief of Post and Telecommunication Department in   Banteay   Meanchey   province   and   was   a   member of Cambodia Engineering Institution from 2000 to 2010.
H.E. Bora has a Master of Business Administration and graduated in Telecom Engineer from University of Hanoi Polytechnic, Vietnam in 1997. Since 1998, he had accomplished many technical training programs related to telecom and ICT (local and international).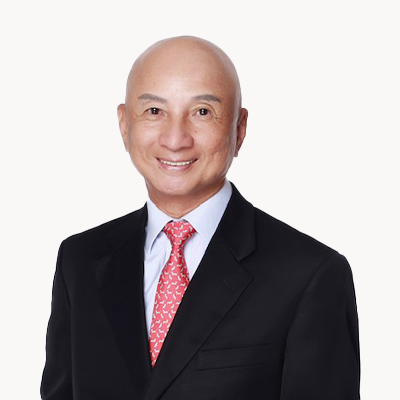 Mr. NEO POH KIAT
Independent Director
Mr. Neo is currently Managing Director of Octagon Advisors (Shanghai) Limited and an independent director of China Yuchai International Ltd, Capital and China Trust and ValueMax Group Ltd.
Prior to joining Octagon Advisors, Mr. Neo was the Senior Vice President and China Country Officer for Singapore's United Overseas Bank (UOB). Based in Hong Kong, Mr. Neo was also responsible for UOB's corporate banking relationships in the Greater China region.
Before joining UOB, Mr. Neo held various appointments in Singapore's DBS Bank, with his last held appointment being that of Managing Director and General Manager of DBS Bank's Hong Kong branch. Concurrently, he was also an Executive Director and a member of the Executive Committee of DBS Kwong On Bank, Supervisory Director of DBS Asia Capital Limited which is the investment banking subsidiary of DBS Bank in Hong Kong. He was instrumental in the setting up of DBS Securities Hong Kong and had served as its Executive Director in the early 90's.
Mr. Neo holds a Bachelor of Commerce (Honours) degree from the former Nanyang University, Singapore.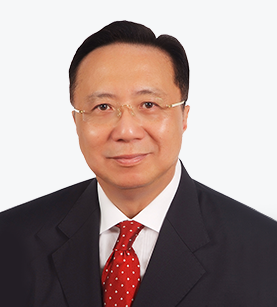 Mr. GIANG SOVANN
Independent Director
Mr. Giang is the founder and chairman of Corporate Governance Academy and teaches at the Singapore Management University and the Singapore University of Social Sciences on corporate governance, listing rules, risk management and climate change & sustainability reporting. He also teaches charity governance at the Social Service Institute and the Institute of Singapore Chartered Accountants. Mr. Giang is Senior Director of Business Consulting at RSM Singapore and is the head of Environmental Sustainability Service and Deputy Head of Not-for-Profit Service. He has written many articles on corporate governance, risk management and sustainability reporting. His management concepts, "Four pillars of effective corporate oversight" and "Eight drivers of effective risk management" have been adopted by many organizations.
Mr. Giang was Executive Director of the Singapore Institute of Directors where he also sat on the organizing committee of the Singapore Corporate Awards and co-managed the Best Managed Board Award for Singapore-listed companies. He has more than 10 years of experience serving as independent director of SGX listed companies. His board responsibilities and experiences include non-executive chairman, lead independent director, chairman of the audit & risk committee, chairman of remuneration committee, and a member of the nominating committee.
Mr. Giang qualified as a Chartered Accountant with the Canadian Institute of Chartered Accountants. He is also a Chartered Accountant, Singapore and a member of the Singapore Institute of Directors. He was a Member of the Complaints & Disciplinary Panel, the Public Accountants Oversight Committee, Accounting & Corporate Regulatory Authority (ACRA).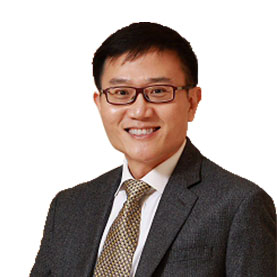 Mr. TEO MENG POH PHILIP
Non-Executive Director
Mr. Teo is a Senior Vice President for Integrated Risk Management at FFH. In this capacity, he oversees the various Risk aspects of the FFH franchise in China and Indo China. In his role, Mr Teo is also responsible for Operational Risk Management, Audit and Compliance of the FFH Franchise, including setting its policies and governance framework. He is also the Risk lead for M&A activities. Prior to joining FFH, Mr Teo was the Head of Audit, Client Origination and Corporate Finance at Standard Chartered Bank. Mr. Teo started his career with Oversea-Chinese Banking Corporation where he held various senior roles and was responsible for client origination in the Bank's overseas franchises in Shanghai and Bangkok.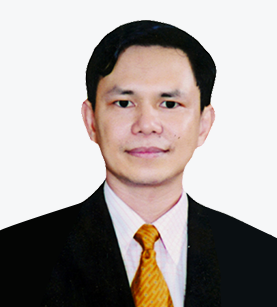 Mr. ROS PHIRUN
Non-Executive Director
From 2021 till present, Mr. Phirun promoted as Secretary General at Commercial Gambling Management Commission of Cambodia. His main responsibility is to manage the whole general process at Commercial Gambling Management Commission of Cambodia, include overseeing and collecting national revenue from commercial gambling sector.
Since 2013 till 2020, Mr. Phirun holds the position of Deputy Director General of the General Department of Financial Industry (GDFI) of Ministry of Economy and Finance. He is mainly responsible for the Public Financial Management Reform Program and Auditing of the GDFI.
From 2008 to 2013, Mr. Phirun was responsible for establishing and developing Government Securities, Commodity Market, Sovereign Funds, Financial Stability Policy and the Financial District of Cambodia under the guideline of Financial Sector Development Strategy. Mr. Phirun was also the Vice Chairman of Board of Directors of the National Social Security Funds for Civil Servants (NSSFC) which oversees and adopts all regulations drafted by the management of the NSSFC.
From 2004 to 2008, he was the Chief of Casino Management Division under Financial Industries Department and also served as Deputy Chief of Bureau of the WTO Legal Compliance and Assistant to the Senior Economic Official for Cambodia under the ASEAN and International Organizations Department of Ministry of Commerce.
Mr. Ros Phirun graduated with a Master of Science in Strategic Tourism Management from CERAM ESC Sophia Antipolis, France in 2002 and Master of Business Administration in International Business from Asian Institute of Technology, Thailand.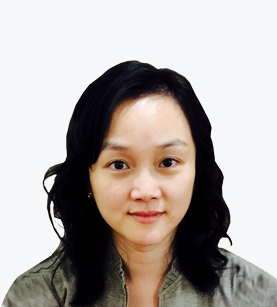 Dr. CAROLYNE PUNG
Non-Executive Director
Carolyne was born in Phnom Penh. She grew up and was educated in Montreal, Canada. She pursued medical studies and obtained her MD degree in 2000. She specialized in Family Medicine and graduated from the University of Montreal in 2002. For nearly 5 years, she practiced in different hospitals and private clinics in 2 Canadian provinces: Quebec and Ontario.
In 2007, due to family reasons, she moved to Cambodia. To keep up with her medical practice, she has been working part-time as a Medical Officer at International SOS Clinic/Raffles Medical in Phnom Penh until 2020.
She has been an Executive Director at the Board of Canadia Bank PLC, a leading commercial bank in Cambodia since 2007 and a Non-Executive Director at the Board of Cambodia Post Bank since 2013.